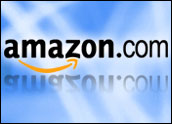 Amazon and Viacom have inked a licensing agreement that will bring the number of instant videos available to Amazon Prime customers to more than 15,000.
The deal, which will go into effect over the next several months, will add episodes from Viacom's Comedy Central, MTV, Nickelodeon and BET outlets. Titles will include "The Hills," "Jersey Shore," "The Hard Times of RJ Berger," several seasons of "The Real World," and Comedy Central shows such as "Chappelle's Show" and "The Sarah Silverman Program." For kids, there will be "iCarly," "Dora the Explorer," "SpongeBob SquarePants" and "Yo Gabba Gabba."
The deal alone is a threat to Netflix — however, its longer-term implications are even more so. Amazon has long been suspected of preparing to launch a standalone subscription service that would go head-to-head with Netflix.
Nexflix's Woes
Before that happens, however, Netflix has other concerns — among them, Coinstar's Redbox and Verizon are teaming up to introduce a streaming video service.
Netflix also must contend with its future content costs, which are bound to rise, according to Michael Pachter, an analyst at Wedbush Securities.
Netflix's contracts with content providers are basically fixed for a year, he said in a research note, after which they are bound to rise — especially as Netflix's audience grows.
Netflix is also grappling with the aftermath of its price increase last year, which turned out to be a complete debacle from a public relations perspective.
In short, with its Viacom licensing agreement, Amazon is providing more high-quality content to its Prime customers for the same annual price they have already paid. Netflix, on the other hand, has significantly jacked up its prices.
"The Netflix brand has already sustained damage for not being customer-centric enough — a charge that could never be leveled at Amazon," Sally Mounts, president of Auctus Consulting Group, told the E-Commerce Times.
Her prediction? Amazon will not only steal market share from Netflix, but also expand the market considerably through the Viacom deal.
"The great thing about Amazon is its capacity to provide one-stop shopping," she said. "People who love books and music are already on the site. A prime membership which features video-streaming of high-quality movies is just another reason to stay on Amazon and not to go anywhere else to shop."
Kindle Fire Is Also Key
The deal is also a positive move because Amazon's Kindle Fire customers will benefit from the extended lineup now offered by the company, said Wojtek Zarzycki, chief investment officer and managing director of Optimal Investing.
"Since the Kindle Fire is growing at such a high rate, the one month of free Prime Instant Video will allow viewers to preview the new selection of channels and give it a hands-on test," he told the E-Commerce Times.
More Deals to Come?
Eventually, "we think Amazon can leverage its position as a retail giant and push through similar deals in the near future," said Zarzycki. "This deal increases Amazon's position in the space and shows that it is willing to invest to bridge the gap between itself and Netflix."
However, the one deal with Viacom is not enough to significantly change the competitive landscape, in his view. "This agreement must be followed up with others for Amazon to make more of an impression in this arena. "
Amazon did not respond to our request to comment for this story.