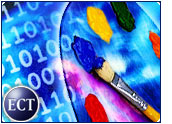 Despite speculation that Internet behemoth Amazon (Nasdaq:AMZN) will eventually open real world stores as a way to boost profits and make product returns easier, a senior executive with the company said Tuesday that Amazon intends to stay in cyberspace for the time being.
"One of the questions we keep hearing is, is Amazon going to be buying retail to expand its growth? The answer, for now, is no, because we would not be able to add any value to the retail market," Diego Piacentini, Amazon's vice president of international operations, said at Ragen MacKenzie's 20th Annual Investment Conference.
Piacentini added: "Do we know how to sell in bricks-and-mortar? No, we don't. Would we add any value to today's distribution to Costco, or to Wal-Mart, or to Barnes & Noble offline? No we wouldn't. We're not able to do that job. Our main focus is to stay online in the Internet world."
However, in referring to Amazon's partnerships with real-world merchants Toys 'R' Us and Borders, Piacentini said, "You'll see more and more of those kinds of agreements."
Path to Profits
Despite calling Amazon an "icon of e-commerce" and the "only worldwide known retail brand," Piacentini said that profitability is not assured for the e-tail giant.
"That doesn't mean it's in the bag," Piacentini said of Amazon's stated goal of reaching pro forma operating profit by the fourth quarter of this year. "We have to work a lot."
To reach profitability, Piacentini said that the company will continue to invest in technology. He added that Amazon also intends to expand its role as a platform provider for other companies.
Going Global
Although Amazon will continue to expand its global reach, it plans for now to focus on the six countries — Japan, the UK, Germany, Canada, France and the U.S. — where 90 percent of e-commerce dollars are currently being spent.
Amazon has country-specific Web sites in Japan, the UK, Germany and France, and serves Canada through its U.S.-based site.
Our model calls for us to "go where people have the money to spend," Piacentini said.
Farther Faster
However, Piacentini also said that when Amazon did decide to expand, it would now be able to do it quicker and faster than it had in the past.
Previously, it took Amazon 12 to 18 months to set up shop in a foreign country. However, Piacentini said, the time to launch in another country has decreased to just a few months.
The cost to expand has also decreased significantly, according to the executive. Piacentini said that Amazon's cost to open its French store — which sells books, music and videos — in August 2000 was only one quarter of the cost spent in 1998 to set up each of Amazon's stores in the UK and Germany, which sold only books at the time.
Improving Metrics
In addition to outlining Amazon's broad goals of global expansion and expanding its role as a platform provider, Piacentini listed a series of specific goals that Amazon will be working toward in the next few years.
Piacentini said that costs need to fall from 14 percent to below 10 percent of revenue. He addedthat the company was targeting operating margins in the low double digits.
The company also needs to boost its inventory turns — a measurement that shows how fast goods move off the shelves — from the current 13 to between 15 and 20, according to Piacentini.
Amazon achieved gross margins, a number based on sales minus the cost of goods, of 26 in the first quarter of 2001, Piancentini said. In order for the company to achieve profitability, it will have to continue to score higher than 25.