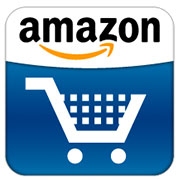 Amazon is testing a service that will let tablet users purchase items through mobile applications, according to Bloomberg. It is expected to enhance the Kindle Fire tablet's de facto role as a shopping conduit for its users.
It already is second nature for users to download books and movies from Amazon's content library. With an in-app purchase mechanism, items can be bought via downloadable software. That is a plus not only for Amazon, but also for the developers in its ecosystem.
The in-app model enables developers to entice users to download their "free" apps, Azita Arvani of the Arvani Group explained to the E-Commerce Times. Once users download the apps, they are asked to purchase additional goods and services. It is similar to downloading a catalog app for free and then placing orders.
"Offering in-app purchase capability is just a natural extension of providing an app store," Arvani said. "It is not a big surprise that Amazon is experimenting with this model."
In-App Purchases on Strong Growth Trajectory
In-app purchases are widely recognized as a growing channel for mobile users. Mobile application revenues from in-app purchases will pass pay-per-download revenues this year, ABI Research reported.
Total mobile app revenues — a category that includes pay-per-download, in-app purchases, subscriptions and in-app advertising — will skyrocket over the next five years, it said, growing from US$8.5 billion in 2011 to $46 billion in 2016.
Limitations to the Model
However, the in-app purchase model has its limitations, the research organization warned.
For the most part, it is limited to mobile game players. If the category is to grow, it needs to broaden its user base, ABI said, with mobile developers other than game developers pushing to adopt it.
This is a niche that Amazon and its in-app purchase service could fill. For instance, the company reportedly is piloting the application with a developer of mobile fitness apps and workouts.
Amazon is expected to charge a 30 percent commission on its in-app purchase service.
Certainly the service — if it's implemented as described in news accounts — could be a competitive threat to Apple and Google, Arvani said.
"Adding this functionality to the Amazon Appstore will make it a more capable alternative platform for developers to consider," she said.
Amazon did not respond to our request to comment for this story.