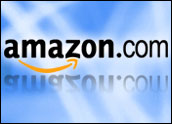 Amazon reported late Thursday that its Q2 net income had dropped an astounding 96 percent, but the market didn't seem to mind. Its stock jumped nearly 8 percent in Friday trading — never mind the fact that it posted a net income of US$7 million compared to $191 million in the second quarter of 2011.
The picture these numbers paint is of a company that is barely making money, saidAndreas Scherer, managing partner at Salto Partners.
In addition, its guidance for next quarter projects a loss, as expenses are set to grow, he told the E-Commerce Times.
Amazon's explanation apparently rang true for investors. The company posted an estimated net loss of $65 million in connection with the acquisition and integration of Kiva Systems.
As for the loss expected next quarter, that "is due to plans to expand its network of distribution centers," Scherer pointed out.
It certainly didn't hurt that Amazon also posted an increase in net sales of 29 percent, to reach $12.83 billion, compared with $9.91 billion in the second quarter of 2011.
Amazon Is Running With the Ball
What all this translates to is that Amazon is playing offense, Scherer said.
"They continue to upgrade their infrastructure, such as distribution centers and Web services," he pointed out. "This means a better, deeper user experience as well as faster delivery of goods."
All that at razor thin operating margins, Scherer added.
A Plan for the Future
What a difference a plan for the future makes, saidEric Steiman, portfolio manager at ES Capital Advisors and a Covestor model manager.
"We saw negative numbers from Facebook, and the Street is punishing it for them. Amazon, though, is fine — and that is because it is building for the future, and it has a plan that people can see and understand," he told the E-Commerce Times.
Investors also apparently approved of Amazon's plan.
That wasn't the case with Netflix, which also provided guidance that it would likely post a loss as it expands into another market next quarter. Investors were none too pleased with that news.
Spending on Warehouses
While investors may not understand why Netflix needs to enter, say, Germany, new warehouses to fuel Amazon's expansion is a no-brainer.
"Amazon is spending a lot of money today in order to become a dominant player," Steiman said.
Amazon reportedly is prepping to compete with brick-and-mortar retailers with same-day delivery service, he noted. It must do something different to position itself as the better retail alternative now that it is losing its tax-less status — or so the theory goes.
The answer is to offer the best of both worlds: the convenience and vast stock that can only be had on the Internet, coupled with the satisfaction of receiving the purchase on the same day.