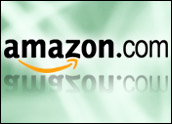 First Amazon transformed itself from simple online bookseller to general e-tailer. Then it spread into the world of Web services and distributed computing. Now the online giant is entering the alternative payments game.
Amazon's two new payment services announced this week, Checkout by Amazon and Amazon Simple Pay, enter a market with existing players such as PayPal, BillMeLater and Google Checkout. However, there's still plenty of room in the segment, advises Richard Feinberg, a professor in the Department of Consumer Sciences and Retailing at Purdue University.
"It's a big market, and it's going to get bigger," he told the E-Commerce Times.
What They Do
Checkout by Amazon allows merchants across the Web to use Amazon's checkout system, complete with a back-end administration tool to manage orders and print shipping labels, among other things.
SimplePay doesn't include the back-end tools but is simpler to set up, according to Amazon.
Both carry transaction fees that begin at 2.9 percent plus 30 US cents per sale, but can vary up or down with price and volume.
The services join Amazon Flexible Payments, a beta service that allows retailers to set rules for collection of payment over time using Amazon's checkout system.
Still Catching On
Credit cards are still the leading payment method most consumers choose to close online transactions, according to JupiterResearch, which reported in May that 81 percent of online Christmas shoppers last year used a major credit card, compared to 25 pecent who used PayPal, 4 percent who used deferred billing such as BillMeLater, and 3 percent who used Google Checkout.
Among retailers, PayPal and BillMeLater remain the leaders in alternative payment systems, with about 32 percent of the top 50 Web retailers taking them, said Ed Kountz, senior analyst for payments and financial services at JupiterResearch.
Google Checkout — launched two years ago — lags, with about 12 percent of the Top 50 using the service. Google has not moved beyond its reputation as a search tool and is popular only with the most tech-savvy users, Kountz told the E-Commerce Times.
Reasons to Adopt Alternative Payments
Security is the biggest motivating factor for consumers interested in alternative payments, according to the Jupiter report.
It notes that PayPal's close association with eBay significantly impacts the second-most common driver: the fact that it's the only way to pay for purchases made in eBay's online auctions.
The real motivating force in the market's future expansion, according to Jupiter, is the need for small online retailers to have a tool to process payments that would otherwise be too expensive to handle through a traditional credit card account — as well as positive feedback from consumers who like having payment options.
Will Amazon Succeed?
Amazon already has a good security reputation and a strong brand name that could attract consumers in ways other alternative payment systems have not, Kountz said.
The company also has a built-in stable of retailing partners it can draw from in ramping up its network, which is key to widespread adoption. The lack of such a network has doomed many smaller payment services, he said.
One key to the new systems' success will be simplicity and ease of use for both merchants and retailers, according to Feinberg.
Amazon could have both covered in what could be a good play for the company, he said.
"Their brand is very very big, while PayPal is known only to those who use it," Feinberg observed.