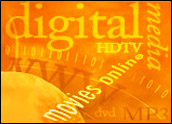 Bankrupt Adelphia Communications today announced its preliminary timetable for to auction off the company, with completion of the sale expected by the end of the year.
The fifth-largest cable television operator said the auction process will start shortly after Labor Day. It is currently anticipated that preliminary indications of interest will be due in October.
The company's financial advisors, UBS Investment Bank and Allen & Company, already have been engaged in informal discussions with potential bidders, Adelphia said in its statement.
Time Warner, Comcast, Cox
Observers have mentioned Time Warner, Comcast and Cox Communications as likely buyers, but Adelphia did not say with whom it had been in discussions.
In a statement it released, Adelphia said it will seek bids for both the company as a whole and "for select clusters to be announced at a future date."
The company's financial advisors will manage the sale process under the direction and control of the company's Board of Directors.
UBS and Allen & Company will provide information memoranda to potential bidders who provide a proper confidentiality agreement.
Greatest Value
"In an effort to build the greatest possible value for the Adelphia Chapter 11 bankruptcy estate, we announced on April 22nd that Adelphia would consider a sale of the company," Adelphia Chairman and CEO Bill Schleyer said.
He said, "Since then, we have been working diligently to assemble the appropriate advisors, information and documents needed for a robust and fair sales process to maximize the value of Adelphia to the company's stakeholders."
Adelphia Communications serves customers in 30 states and Puerto Rico and offers analog and digital video services, high-speed Internet access and other advanced services over Adelphia's broadband networks.
The events that led to bankruptcy and sale of the company first came to light in the corruption scandal that resulted in Adelphia founder John Rigas being convicted of fraud and conspiracy.