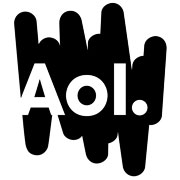 Investors sent shares of AOL sharply higher after it reported higher-than-expected earnings and growth in advertising revenue.
The company reported a third-quarter profit of US$20.8 million, or 22 cents per share, on revenue of $531.7 million. That beat expectations of $521 million and marked a turnaround from last year's net loss of $2.6 million during the same time period.
An increase in global ad revenue was a significant part of AOL's growth this quarter, rising 7 percent to $340 million. The company credited its climb to an 8 percent growth on the year in search and contextual ad revenue.
Traffic Growth
Content services also grew during the past quarter. AOL has made local media a priority with its Patch news service, and its traffic grew 19 percent year over year to 11.9 million unique visitors.
Overall, AOL properties have 111 million unique visitors every month, a 4 percent climb from the same time a year ago. The On Network grew into the second-largest video network by views, the company said.
AOL's shares rose on the news, jumping as much as 22 percent past $43 per share. They retreated somewhat in Wednesday's overall down market. The company's performance on the market has been more than solid over the past year, with shares up 130 percent over the past 12 months. By comparison, Apple's stock saw a 46.7 percent growth on the year.
AOL did not respond to our request for further details.
Back to Glory?
It's encouraging that AOL beat expectations and had its strongest advertising growth in seven years during the past quarter, said tech analyst and consultant Jeff Kagan. The company has seen its share of setbacks as Internet powerhouses such as Facebook and Google take over the spot AOL once held.
With recent business initiatives in several areas, such as email, video and content, it looks as though AOL could be successful in a few critical niches that can help give it more solid growth quarters in the future, he said.
"AOL is like our dear old Grandpa. We still love him, but he's old and tired," he told the E-Commerce Times. "AOL has been trying to remake itself over the years to try and recapture its glory and success."
Continuing Momentum
Recapturing those glory days will take more than a quarter that beats expectations, no matter how encouraging it is, said Michael Rappa, director of the Institute for Advanced Analytics at North Carolina State University. The constantly evolving and fiercely competitive industry is no place to rest easy.
"One quarter is not a trend," he told the E-Commerce Times. "It's premature to say AOL is out of the woods."
One area of the company that didn't see growth was domestic display advertising, falling 3 percent on the quarter. The decline was partially offset by its increase in video and content growth, AOL said. That could be true on the quarter, said Rappa, but going forward, the company must figure out how best to make sure ad growth can sustain itself both domestically and internationally.
"The strong ad growth was buoyed by international sales," he pointed out. "Nonetheless, advertising will continue to be a key revenue driver for Web content going forward."
That will include reaching out in up-and-coming areas of advertising, including following Facebook, Twitter and Google in prioritizing mobile ads, Rappa noted.
"Discovering the right formula for delivering display ads — particularly on mobile devices — is key in driving ad revenue growth in the foreseeable future," he observed. "Tablets will have a big impact as a more ad-friendly mobile device."