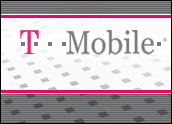 Service is now largely restored to Sidekick users, but T-Mobile is apparently still struggling to retrieve content and data lost due to a server malfunction over the weekend. At the same time, the carrier is piling on the mea culpas to its customers, many of whom are furious about the incident.
Its most recent overture to those who permanently lost a significant amount of data — is the promise of a US$100 credit that can be used to purchase T-Mobile products or services or applied toward a bill. T-Mobile is also offering a month of free data service to those with data plans.
What those accommodationss will cost the carrier is unclear. There are about 1 million Sidekick users, but T-Mobile claims that only a minority of them lost data because of the server outage. More details will be forthcoming within the next two weeks, the company said in its latest statement.
"Regarding those of you who have lost personal content, T-Mobile and Microsoft/Danger continue to do all we can to recover and return any lost information," said the company. "Recent efforts indicate the prospects of recovering some lost content may now be possible. We will continue to keep you updated on this front; we know how important this is to you."
The failure occurred over the weekend, when Sidekick users found themselves unable to access address books, calendars, to-do lists and photos — in short, data that the carrier had been maintaining through Microsoft subsidiary Danger, which hosts back-end services for mobile companies.
Indeed T-Mobile has laid the blame for the failure and subsequent data loss squarely at Danger's feet. Danger did not return a call from the E-Commerce Times in time for publication.
Less Pessimistic Outlook
At first, T-Mobile was pessimistic about the chances of retrieving data — possibly because it wasn't sure about the extent of the loss. In the first of a series of apologies, the carrier assured customers that Danger and T-Mobile were working to restore service, but that the likelihood of retrieving photos and other content was low unless they were stored on the device itself.
Despite the return of service — and the hint that some lost data might be restored — the event is clearly traumatic for T-Mobile. It has apparently stopped marketing the Sidekick, at least online. SinceMonday, visitors to the T-Mobile site have found that the Sidekick is temporarily out of stock.
T-Mobile did not return the E-Commerce Times' call requesting comment in time for publication.
Right now, the company is probably feeling its way through the crisis, Scott Testa, a business professor at Cabrini College, told the E-Commerce Times. Offering customers $100 for their trouble is a good first step — but the carrier is going to have to do much more if it wants to restore faith among its customer base, he said.
"It will have to come clean about the server failure and how it happened — and, more importantly, the steps it is taking to make sure it never happens again." For example, he said, T-Mobile should releasea detailed plan — a, say, five-point plan for backup — in the near future. "Right now, they are doing a good job managing expectations by telling customer to expect the worst. So they have some credibility in this respect."
That appears to be the smartest game plan T-Mobile can adopt going forward.
Give Customers Some Peace of Mind
"The $100 refund is a positive gesture and one that shows T-Mobile are trying to make amends," agreed Andrew Michael, CEO of cloud storage provider Livedrive.
"I think it will be viewed favorably by a large number of the affected customers, and is proportionate compensation for most," he told the E-Commerce Times.
"However, I think the next thing that T-Mobile and Danger need to do is work to reassure customers that the infrastructure has changed and that customers will not experience the same problem again. For many users, I suspect that this is more important than $100 cash."
T-Mobile might also want to borrow from the playbook of other service providers that let down its customers, Dan Green, national media relations manager with PR firm Tech Image, told the E-Commerce Times."I think the $100 T-Mobile is offering is adequate, but they should also offer two years of free service to one of the credit reporting organizations out there, like Trans-Union.
"My private information was compromised by one of my banks last year, and they offered the two-year service, which gave me some peace of mind," he said.