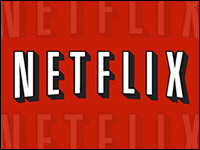 Netflix shareholders have filed a class action lawsuit against the company, alleging that it withheld material information from investors about its growth prospects and plans for its fees before its stock plunged late last year.
The suit was filed against the company's senior management in the U.S. District Court in Northern California. CEO Reed Hastings, Chief Content Officer Ted Sarandos, Chief Product Officer Neil Hunt and Chief Marketing Officer Kilgore were named in the complaint.
Many company executives allegedly sold off their shares before the plunge, netting some US$90.2 million.
The suit refers to a period of weeks when Netflix went from an online entertainment company that could do no wrong to the poster child of corporate ineptness and mismanagement.
Abrupt Announcement
Last summer, Netflix abruptly announced it was discontinuing its US$9.99 monthly streaming and DVD-rental plan. Instead, these would be replaced with two plans, $7.99 for streaming only and $7.99 for one DVD at a time. Together the plans cost $15.98 — a 60 percent increase over the previous combined package.
Users were furious, and many promptly canceled their subscriptions. Their exodus apparently took Netflix completely off guard. By September, it was forced to lower its July 25 guidance of 10 million users for its streaming-only plan to 9.8 million. The DVD-only option saw a larger drop, from the July 25 guidance of 3 million users to 2.2 million.
The company's stock price, meanwhile, fell like a stone.
The plaintiffs are seeking unspecified damages and attorney's fees.
Netflix did not respond to our request to comment for this story.
Boneheaded or Duplicitous?
At face value, it may seem as though Netflix was particularly boneheaded and obtuse about its customers' loyalty and their willingness to bear a price increase.
However, the shareholder suit alleges the defendants knew the company would have to jack up prices and didn't reveal that fact. It claims that Netflix had short-term contracts for access to movies and TV shows, and its executives knew those contracts would have to be renewed at substantially higher price points.
Therefore, the suit said, Netflix's executives knew the company would not be able to meet its earnings forecasts.
What They Knew, When They Knew It
How the suit will play out will depend on what emerges from depositions and other due diligence, Peter Toren, a partner at Shulman Rogers, told the E-Commerce Times. "It will come down to what Netflix knew about the contracts — such as, would they definitely have to renegotiate the contracts at a significantly higher price?"
It doesn't stop there for the shareholders, he continued. "They will also have to prove that Netflix knew it was planning a price increase and that it knew that customers would leave as a result."
In short, "the claims sound a bit attenuated," said Toren, "but then a number of attenuated claims have been successful in court."