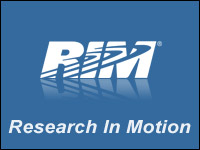 Research In Motion is launching a music app for BlackBerry users that it hopes will spread via its incentives for users to share songs by BlackBerry Messenger.
Called "BBM Music," the service is rolling out in Canada, the U.S. and Australia, with more countries expected to go online later.
The music catalog, according to RIM, holds millions of songs. Users start out by choosing up to 50. Then, if they want to add more to their libraries, premium members can access their friends' music profile songs, assuming they also have BBM Music Premium subscriptions.
The number of songs a user can access if he or she has 10 musically wired friends, RIM points out, can be as high has 550.
The premium subscription service is available for US$4.99 per month. There is a free subscription service as well, but that only features 30-second song previews.
RIM did not return a call from the E-Commerce Times in time for publication.
Full of Friction
Critics are less than wowed by RIM's latest endeavor for multiple reasons. For example, Azita Arvani of the Arvani Group calls it a "friction-full" service, which will be challenged to get traction.
"There are so many limitations and conditions that it will be hard for an average consumer to find it convenient," she told the E-Commerce Times.
First, she said, if you want to use it, not only do you have to have a BlackBerry device and a BBM subscription, "but all your friends that you'd like to share music with will have to have these as well. That right there is a huge barrier to traction."
Then, she continued, there is the 50-song limit on the service and the fact that the catalog is still a mystery. "They say a catalog of millions but we don't know the exact number."
Yesterday's Killer App, Wrong Customer Profile
RIM is double burdened because it is chasing yesterday's killer app — music — and it doesn't even have the right user base for such a business target anyway, N. Venkatraman, a business professor at Boston University, told the E-Commerce Times.
What RIM needs, he continued, "is a credible OS strategy and a set of differential apps focused on their core segments to win in a marketplace dictated by three — yes, I include Microsoft as a credible third — ecosystems," he told the E-Commerce Times.
"Music is at the periphery, not the core of future battle in the evolving mobile space."
A Saturated Space
Even if music were still a competitive differentiator, the space is already saturated with offerings, many of which are more flexible than this one, Andy Abramson, CEO of Comunicano, pointed out.
"There is Apple, Pandora and Spotify, just to name a few," he told the E-Commerce Times.
This idea, Abramson said, began to germinate at RIM a few years ago, when music was a more compelling app story — and when RIM's horizons for expansion were far wider than they are today.
"The thinking at that time was that RIM should go after the younger market, with a more consumer-oriented platform of devices and services." To some extent it has achieved that with its latest series of products, he said.
A music service, though, would have been far more valuable to RIM two years ago than it will be now, he said.
Focus on the Core
Indeed, rolling out such a service now is almost counterproductive for RIM because it highlights that it is behind the times, said Bruce White, professor of computer information systems at Quinnipiac University.
This "is a feeble attempt to look like a progressive company, when it is in fact losing ground daily to other smartphone players," he told the E-Commerce Times.
Right now RIM should cut its losses with its consumer play and focus on its business base, White said.
"RIM should be developing on specific apps for the business community. The music market is of lesser value to a financial analyst or an investment counselor than to a twenty-two year old college student," he said.