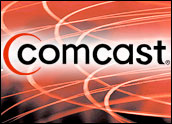 It's official: Comcast has engineered what appears to be the biggest media joint venture of the year — a multibillion-dollar merger that will combine General Electric's NBC Universal with Comcast's own cable networks.
Once complete, Comcast will take majority ownership of NBC, ending GE's 20 year control of the network. It is a complex transaction that, among other things, requires GE to buy Vivendi's 20 percent stake in NBC for US$5.8 billion — a deal within a deal that was agreed upon last month.
Terms of the transaction call for Comcast to pay GE some $6.5 billion and contribute programming valued at $7.25 billion in exchange for its 51 percent stake.
The merger still must meet regulatory approval, which may require that Comcast make certain concessions. Already some members of Congress are calling for hearings to determine the merger's impact on consumers.
NBCU chief Jeff Zucker will report to Stephen Burke, Comcast's operating chief, who will oversee the takeover once the deal is complete.
For all the complexity surrounding the transaction, its end goals are fairly simple: GE wants to focus on other elements of its diverse corporate kingdom. Comcast wants access to content for distribution on its own networks.
As a cable company, Comcast is not in the business of content creation, except for certain niche products. The NBC Universal acquisition puts it on a level playing field with ABC, Viacom and even Fox, Darrell Miller, partner at Fox Rothschild, told the E-Commerce Times. "This deal elevates it to an entirely new category of player."
Brave New World
This is more than just a savvy deal for two companies pursuing disparate goals, said Jeff Liebenson, an entertainment-corporate attorney with Herrick, Feinstein.
"This transaction highlights both the economic distress felt by many content owners [and] the prospect of realizing the economic potential of digital content distribution," Liebenson told the E-Commerce Times.
"Content owners are challenged not only by the decline in advertising revenue, but by the multiplicity of new digital distribution avenues that now compete with the traditional distribution model," he said.
GE and NBC Universal are relatively new to that digital world and do not have the answers necessary to navigate these strategic challenges. Comcast, meanwhile, has an established distribution channel that it is determined to protect and develop, Liebenson said.
"Just as Sony lost its Betamax battle against the VHS video recorder and thought that it could prevent future defeats by buying Columbia Pictures and controlling content, Comcast believes that controlling content will ensure the future success of its distribution system," he explained.
Risky Move
Of course, the story has not unfolded yet: A similar sense of shock and awe greeted AOL's merger with Time Warner more than 10 years ago — a marriage of content and distribution from an earlier era. AOL has become a much diminished property since its glory days and is set to be spun off from Time Warner this month.
What went wrong was that Time Warner vastly overvalued AOL and misunderstood its potential for the future of digital distribution, Liebenson pointed out.
"Comcast's hope here is that the acquisition of NBC Universal will enable it to enhance both the value of the NBC Universal content and Comcast's existing distribution channels," he said.
"At first glance, this seems like a risky move by Comcast, and, as the market leader, I would expect a more conservative approach," offered Mike Manzo, CMO of Openet.
"That said, this is a competitively tumultuous time in the industry," he told the E-Commerce Times. "As if the threat from IPTV and satellite were not enough, Comcast must now contend with the very real potential that over-the-top providers such as Hulu — and in the future, potentially, the likes of Apple, Yahoo and/or Google, among others — will offer services that erode Comcast's subscriber base and pricing."
Given the competitive threats and the traditional conservative approach of market leaders, it would seem that mergers that expand Comcast within its existing value chain role — such as merging with Sprint or with other cable operators — would be more logical, Manzo reasoned. "Clearly, there's a broader strategy at play. By buying NBC, Comcast is now defending a position of value, and creating a more powerful entity and general ecosystem.
Comcast's Strategy
In the short run, concerns turn to what Comcast will do with NBC's content, Manzo said — a subject that some in Congress have also raised.
"Will it make it premium, accessible only by subscribers? Doubtful, but until Comcast comes forth with its plans for NBC content, we just don't know," he remarked.
There is certain to be antitrust scrutiny over the transaction, said Brian A. Weinberger, an attorney with Buchalter Nemer.
"The concern is that Comcast could enter into a contract that would prevent its competitors — such as DirecTV, or Cox in certain parts of country — from also having that program," Weinberger told the E-Commerce Times.
The scrutiny will be on a market-by-market basis, predicted Weinberger, with cities such as Philadelphia, say, treated differently from Chicago, for example.
"It could be a condition of approval that Comcast divest itself of certain assets in certain markets," he said.