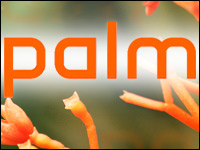 Former Palm CEO and webOS creator Jon Rubinstein is apparently still brooding over Palm's acquisition by HP. Two years later, he looks back at what HP did with webOS — or rather what it didn't do — and he is very disappointed, according to an interview Rubinstein gave to FierceWireless.
In retrospect, he probably would have done things differently, Rubinstein told the publication.
"If we had known they were just going to shut it down and never really give it a chance to flourish," he said, "what would have been the point of selling the company? Talk about a waste."
When HP acquired Palm for US$1.2 billion in 2010, it did indeed look as though webOS was destined for great things. A Web-centric multiplatform operating system, it could have propelled HP to the top ranks of the mobile wars, many believe, if it had continued to cultivate it.
No Love
Unfortunately, HP never exhibited as much passion for the OS as Palm and others in the tech community did, Trip Chowdhry, managing director of equity research with Global Equities Research, told TechNewsWorld.
The company likely found the development costs of maintaining and building the platform unpalatable, he suggested.
"I agree with Rubinstein — HP killed a very good OS and one that was very forward-looking for its time," Chowdhry said. "WebOS offered many of the features that came later in iOS and Android, such as universal search," he said.
"webOS was a presciently architected software stack," John Jackson, vice president of research for CCS Insight, told TechNewsWorld.
"Today, if you look at where the potentially disruptive innovation is coalescing — in some ways it is a homage to what webOS started," he said.
"A case could easily be made that the Web technologies that were used to build webOS will have a profound influence on how mobile apps will be developed in the future," Jackson said.
Where webOS Can Be Found Now
HP contributed webOS to the open source community in 2011 and more recently sold part of the webOS product portfolio and team to LG. LG plans to use the platform to develop smart TVs.
For webOS enthusiasts, this is both good news and bad news: The platform won't die, but it won't be widely disseminated either.
LG has a wide array of smart TVs that are currently being incorporated with Google TV apps and digital signage systems, noted Steve Gatena, CEO of VideoFort.com.
"Digital signage is an emerging industry that should see a large explosion in 2014 and 2015 as bandwidth increases and content streaming technology improves," he told TechNewsWorld.
That said, the likelihood of further commercial development with webOS is close to an absolute zero, observed Gatena.
"Only a small amount of people even picked it up when it was open source, and now that LG is going to take a different approach with it in their TVs, I would assume people would be cautious about picking it up," he said.
A Lost Opportunity
HP really did flub its acquisition of Palm, Gatena emphasized.
"I say this keeping in mind that acquisitions are not always prompted by face-value returns," he noted. "Sometimes other strategic moves are at play."
That said, HP didn't bother to put much effort and time into the deal, Gatena continued. At the time, it had several options: HP could have built different types of devices instead of copying the same Palm device and then doing minimal updates to webOS; or it could have looked into other acquisitions or strategic partnerships.
"With time and effort, HP could have made something amazing — even revolutionary," he concluded, "but it seems to have let Apple take the reins on innovation."