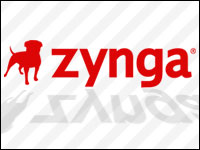 Zynga is spreading its wings beyond Facebook, the giant social network that made it a giant gaming network in its own right. Some 232 million Facebook users also use Zynga.
It has launched a new, independent gaming platform, Project Z.
Other than the absence of Facebook, Project Z sounds as though it will operate very much in the same fashion as Zynga has to date. The games will be free; however, players can advance more quickly by buying the online virtual goods Zynga also sells. Players can reserve their gamer tags, now called "zTags," by visiting the Zynga website. Project Z doesn't have a set date for delivery.
Zynga did not respond to the E-Commerce Times' request to comment for this story.
"This move makes perfect sense for Zynga," Raviv Turner, founder and CEO of Guerillapps, told the E-Commerce Times. "One of its biggest weaknesses has been that it has been completely dependent on Facebook. Now, the company has enough of its own traffic to justify its own platform."
Still Friends
Zynga is also offering several of its new games on Google+, the social network that has shown some potential for offering Facebook serious competition.
Not that Zynga is completely cutting the cord with Facebook. Its games will still be available on the social network. Also, Project Z players will need a Facebook account to join.
As much as Zynga needed to develop its own identity independent of Facebook, it would still be very foolish for the company to completely divorce itself from the site, Turner pointed out.
"Yes, it has all that traffic, but some of this is people coming to Facebook to do other things on the site," he said. "Then they might play a game or two."
Exactly how many players out of that 232 million won't bother to move to a new platform to play a Zynga game is unclear — and the company is probably not willing to take a flyer and find out.
In fact, Zynga isn't distancing itself from Facebook at all, said Michael Pachter, managing director of equity research at Wedbush Securities.
"They would be crazy to release [a new platform] outside of Facebook, as that would ignore their largest addressable market. Instead, they are trying to grow that addressable market by being available on smartphones, tablets and other social networks."
A Mobile Push
At the same time Zynga announced Project Z, it revealed plans to launch three games that will be part of Facebook's new mobile app and mobile site. These include "ZyngaPoker Mobile Web," "Words With Friends HTML5" and "Farmville Express."
These games were built with HTML5 tools such as WebSockets and CSS3 with the goal of being as lightweight as possible on the mobile browser.
"The mobile play is very important for Zynga," Jeff Bander, SVP of client services at EyeTrackShop, told the E-Commerce Times. "That is the direction of m-commerce in general and gaming as well. Companies that are smart will optimize their apps so they are compatible with any mobile device."
The new platform and mobile play come in addition to the ongoing rollout of Zynga's Ville franchise as well as other games. It has also announced it will be launching nine new games including "CastleVille," "Dream Zoo" and "Zynga Bingo."