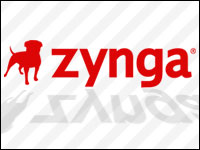 It looks as though Zynga was right to err on the side of caution when it priced its long-awaited IPO on Thursday evening.
The social media gaming company priced the offering at a very conservative US$10 per share, below the rumored $12 price per share that it was said to be considering.
On Friday morning, trading of Zynga's shares began on the Nasdaq Stock Market at $11 per unit. They quickly reached $11.50 and then just as quickly dropped back to $9.52 — all within 15 minutes of the 11 a.m. ET launch.
Still, the IPO could hardly be called a dud. For starters, Zynga's shares began selling at the top of the expected range, indicating investors were ready to buy. Also, the company raised $ 1 billion via the 100 million shares it sold directly when the IPO priced, topping Groupon's recent record. The pricing also values Zynga fairly high, at $7 billion.
Well Played
So far, Zynga has played this IPO well, Lori Hoberman, chair of Chadbourne & Parke's emerging companies/venture capital practice, told the E-Commerce Times. "They were right to be conservative. I think given what has been happening in the market and with political and international events, it was best to manage expectations."
There was much more excitement around Groupon and LinkedIn — not to mention buying activity — when they priced and when to market, she noted. However, even though they took place only a few months ago, the market environment was much different.
"Now we are seeing a lot more hesitation on the part of investors," Hoberman said.
Indeed, in its last round of funding, the company's shares were priced at $14 per unit, she noted.
Expecting a Big Pop
This early in the trading, it is difficult to say if Zynga's shares will reach this level.
"It wouldn't have surprised me if Zynga had gone ahead and priced the shares at $12 per unit, because I think the demand was there for that," Lee Simmons, IPO industry specialist at Dun & Bradstreet, told the E-Commerce Times.
"I do think that the shares will pop big on the first day of trading. Groupon had a 30 percent price boost on its first day of trading."
A lot of people have been wanting to get their hands on this stock for some time, he added.
Following Groupon's Path
It's not likely that Zynga will feel the effects of investors' and underwriters' recent disillusionment in Groupon, in Simmons' view.
"Groupon has had an uphill battle from the start," he said. "It has yet to mount a profit, and it has struggled with some of its international growth initiatives."
Similar Challenges, Better Advantages
Zynga does have similar challenges, he said, but it also has more going for it. "It is profitable, and it seems to have a leaner operating environment than a lot of other 2.0 companies. That said, Zynga's revenues do seems to be slowing, as well as its profits."
In short, the stock will enjoy a big first day, but the shares will cool off in a few days or weeks as investors better absorb how quickly — or not — the company is growing its revenue, Simmons predicted.
As for the bigger picture, the IPO's performance is a win for the market, Christopher Paci, chair of DLA Piper US's capital markets practice group, told the E-Commerce Times.
Considering the market anxiety over the Eurozone crisis, he said, "the fact that IPOs like Zynga are getting done sends a very positive signal that the U.S. IPO capital markets are open for business."