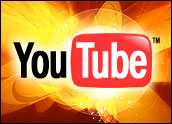 YouTube unveiled a new subscription plan this week and will allow select channels to charge for monthly viewing plans.
It's the first time the online video hub will charge for content. Channels including Jim Henson's TV will show episodes of Sesame Street for subscriptions starting at US$2.99 per month, or users could pay $4.99 per month to see UFC fight replays and classic fights.
YouTube is also offering 51 other subscription channels from which users could pick and choose, many of which are kid-friendly. The offerings also include a handful of talk shows, sports and fitness titles and channels geared towards specific audiences such as woodworkers or rap music fans. YouTube said more subscription channels will be added in the coming weeks.
Like other broadcast networks, the content of each channel — whether or not they'll offer full episodes, if they'll display ads, etc. — will be determined by the content providers.
For now, prices start at 99 cents per month, and each will offer a 14-day free trial. Users can access the channels via both desktop and mobile devices.
The new model is based on feedback from some of the content creators for the site's more than 1 million channels, many of whom create, produce and promote their YouTube videos without compensation. Those creators wanted greater flexibility to monetize and distribute content, and an opportunity to do so without having to rely on ads, YouTube said.
YouTube did not respond to our request for further details.
Monetizing Vidoes
YouTube, as the Internet's main hub of online videos, certainly has its share of amateur content that doesn't get more than a handful of views. However, as the site has expanded and become a mainstream source of digital content globally, it has also attracted some high-quality content.
There is a limited amount of time for YouTube's best content providers to keep churning out work without a better way to monetize, said Alfred Poor, author of The HDTV Almanac and analyst with GigaOM Pro.
"YouTube has been a runaway success with free content on the web," he told the E-Commerce Times. "They're making money on ad revenues with that, so it makes sense that the content creators might want to get in on more of that. In that sense, the paid channels make sense."
Along with the creators being rewarded for their work, YouTube can help turn that into a steady stream of cash, said Dom Robinson, cofounder and director at id3as, especially since it's tough to base a business model only on one form of revenue.
"Google as a whole and YouTube fail to make money from anything apart from ad revenue," he told the E-Commerce Times.
Playing To Its Strengths
With so few offerings up so far, it's too soon to tell whether YouTube and content creators will be able to capitalize on its paid subscription channels, said Poor.
The toughest part will be transitioning consumers to a paid model when they've been used to YouTube as a source of free content. In many ways, though, YouTube has an advantage over cable networks or even other streaming services such as Netflix and Hulu Plus — users can pick and choose from channels they know they'll watch, rather than having to purchase a bundled package.
"YouTube will be able to provide laser-decision content, so people can choose exactly what they're interested in," Poor noted. "That also gives it a real potential to be able to reach out to niche markets and becoming a destination for premium content in a few very specific markets."
Ultimately, if channels are able to play to those markets and gain subscribers — proving that money can be made on YouTube — networks will notice, he said. Hulu Plus and Netflix have both started to produce premium content, and if YouTube executes its paid subscriptions correctly, it's possible it would be included in those conversations.
"It's a great experiment that plays to a lot of YouTube's strengths," said Poor. "It's still early, but if a channel can get a million or so subscribers, that can pay for a lot of quality content. Are they going to make the next Die Hard on YouTube? Probably not. But there's a long road between that and how Justin Bieber got started. It's an experiment that has a lot of potential."