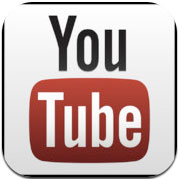 It is a given that a marketing campaign must include a social media element — especially when a brand is rolling out a new product. What is less certain is on which channel the brand should focus its time and resources.
An answer was provided last week by Aol Platforms, which released the results of a study that tracked social purchase interactions through Convertro.
YouTube was the strongest of the social networks in terms of introducing new products (at 18 percent) and driving conversions (14 percent). Facebook came in a second place in terms of introducing new products (11 percent) and closing sales (10 percent), it found.
The study focused specifically on sales that came about from social media campaigns. In other words, it didn't consider such indicators as Likes, retweets or pins.
Organic vs. Paid Search
The study quantifies a widely held premise: namely, that while organic social advertising has its place in branding and word-of-mouth advertising, it can't touch the impact of paid social marketing in terms of customer acquisition.
"Marketers that allocate ad spend to social channels see a nearly 25 percent lift in the number of sales generated by advertising, compared to sales generated by organic, non-paid marketing touchpoints," says the Aol Platforms report.
This is not a blanket finding, however, as it also notes that much depends on the actual product. Paid social media tend to be a strong channel for introducing health and beauty products to new audiences; they also play a strong part at the end of a consumer's path to purchase, driving the eventual sale.
On the other hand, food and beverages, as well as apparel and accessories, do not resonate well with paid social media; performance in these categories is better driven by organic social, according to the report.
With those caveats, the study singles out YouTube, emphasizing the role its plays throughout the social-sales funnel: It does well both at introducing new products and at closing the sale at the purchase stage.
Dissecting YouTube
YouTube's success can be attributed to its overall design and viewers' acceptance of ads "as just another video," said Wheeler Winston Dixon, professor of film studies at the University of Nebraska.
"YouTube encourages the viewer, more than other sites, to constantly keep clicking from one image source to the next, and with many of the ads starting automatically at the top of the video — though some have a five second "opt out" feature — the temptation to click on the video to see what it might offer is almost overwhelming," he told the E-Commerce Times.
"Viewers essentially see ads on YouTube as another video, rather than being a commercial — just another video to click on and view," he said. "In a world which exists entirely through clicks, the viewer just keeps on hitting the next button, and then the next, until the entire site becomes a seamless blend of content and commercial advertising."
Whatever the reason, it works, said Ryan Greives, senior public relations specialist at Cleverbridge.
"YouTube is a great referral to our company website, with one of the best times on site as well," he told the E-Commerce Times.
Viewers who have watched a 15-second or 30-second clip on YouTube essentially have prequalified themselves as interested prospects when they click through to the site, Greives continued.
Twitter or other social channels are great tools as well, but you can sometimes click on a link only to find out that you aren't interested in the topic, he pointed out. However, "there is little confusion when coming from YouTube."