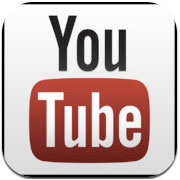 YouTube last week announced the addition of new bells and whistles for videographers, apparently to encourage them to create more high-quality content.
Among the new tools is a creator studio smartphone app for viewing analytics and managing channels, among other things. An updated audio library offers thousands of royalty-free sound effects, along with more free songs.
The company also announced a tool that lets fans submit subtitles for videos, so that speakers of other languages can enjoy them, plus creator collaboration upgrades.
Coming soon are interactive information cards (think turbo-charged annotations), new playlist options, and a weekly SiriusXM show highlighting new music on YouTube.
Quality Content
All of the new functions are geared toward prompting videographers to generate high-quality content, while providing them with the tools to do so.
"If you go to Vimeo, for example, almost 100 percent of videos on the home page are from people developing cartoons, animations or short films," marketing expert Lon Safko told the E-Commerce Times.
"It really is kind of a film festival, and Vimeo has always been the leader" in terms of content quality, he said.
"YouTube is taking poor-quality pictures of a cat falling into a fish tank and everybody watching and laughing. It's never really addressed the professionals, and I think we're starting to see now that if YouTube wants to compete with probably their largest competitor, Vimeo, that they have to start taking a more serious side," Safko pointed out.
"They added high-definition and, years ago, a premium account where you weren't restricted to six minutes (the previous maximum video length)," he continued.
"If I was the executive at Vimeo right now, I would be a little bit concerned, because I could see YouTube pulling market share from what their niche has been: catering to the new video professionals," Safko noted.
Replace TV
"They want people to create content that is going to keep people coming back," Gordon Owens, digital marketing expert at Go Digital WSI, told the E-Commerce Times.
"I'm assuming somewhere in the chain of command at YouTube that they'd like to replace TV. They certainly want a higher level of content than stupid dog tricks or half the stuff we go on YouTube to do. I think they want to not necessarily shift their brand, but add a market for people that are a little bit more serious and have a message to get out," he explained.
Perhaps the most significant new YouTube feature is a fan funding option that allows people to contribute money to support the channels they like. The company previously added an option that lets creators charge subscription fees.
"You've already seen on things like Kickstarter where people have funded movies or a show," Owens said.
"I'm sure that's what spawned this, from a YouTube perspective. Unlike Kickstarter, who just get commission off the funds that are raised, YouTube gets a double whammy. They, I'm sure get a piece of the funds that are raised, and they're getting content created for their site and more traffic along the way too. It's really a win-win-win in terms of the YouTube side of things," he observed.
Huge Opportunity
"You've got all of these new young high school or college kids that have this abundance of talent, and they don't know what to do with it," Safko suggested.
"You can't walk into an organization like Disney, because they'll throw you out on the lot. However, if you're out there on YouTube or Vimeo and you have good-quality video that you've created and the ability to raise money or supplement your income, as well as making it available for others to see, that's a huge opportunity for this very large, talented group," he said.
"The crowdsourcing, I think, is a great idea," added Safko. "Basically, you can fund your own green light for whatever video project you're working on. If you want to do a 20-minute short that you are gonna enter into the Cannes Film Festival, you can actually get it funded right there on the spot just by showing a great example."
Gamer Focus
Another key update coming soon to YouTube is support for 60-frames-per-second video, targeted at video game footage uploaders. Although the most-subscribed-to creator runs a gaming channel, YouTube faces significant competition from streaming service Twitch (with which, incidentally, YouTube was rumored to be in acquisition talks earlier this year). The support for 60-frames-per-second footage seems a play for Twitch users' attention.
In the end, YouTube's goal is to retain content creators and ensure it can grow user numbers and usage levels. Providing tools to help videographers generate high-quality content is an important step toward doing that.
"Anything you can do to improve the usability or tools will drive traffic," Safko said. "The more traffic you have, obviously, the more pay-per-click revenue you're going to be able to generate."