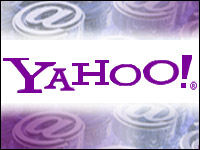 Yahoo CEO and cofounder Jerry Yang is stepping down as leader of the beleaguered Internet portal after a tumultuous 18-month tenure.
Yang will resume his previous role as "chief Yahoo" and maintain his seat on the company's board. He will also participate in the process of finding a new CEO.
Yahoo has retained Chicago-based executive recruiting firm Heidrick & Struggles to help look for potential candidates, Kim Rubey, a Yahoo spokesperson, told the E-Commerce Times.
Stepping down from the CEO post was a mutual decision between Yang and the board, Rubey said.
As for finding Yang's eventual successor, "We want to move quickly and thoughtfully," he commented.
Constant Struggle
Yang, 40, took over as chief executive in June 2007 after ex-CEO Terry Semel, a former Hollywood executive, was fired. Since then, the once high-flying Internet company has been rocked by one crisis after another.
Yahoo's stock has suffered a steep decline since Yang's appointment. In the last year, its shares dropped from a high of US$30.25 to $9.76. However, Yahoo shares were up nearly 11 percent in mid-day trading on the Nasdaq National Market on Tuesday to $11.71.
In late October, Yahoo announced it would lay off 10 percent of its 15,000-employee workforce just one day after reporting a whopping 64 percent drop in profit during the third quarter.
The biggest black mark against Yang, however, could be his refusal to accept a $33 per share buyout bid by rival Microsoft in February. The offer by the Redmond, Wash.-based software giant represented a 62 percent premium over Yahoo's $19 share price at the time.
Yang tried to engineer an online advertising deal with search engine powerhouse Google in June, which would have allowed Yahoo to display ads from Google and take a portion of the revenue. The deal would have boosted ad revenue at Yahoo considerably and given the ailing company a chance to see whether Google's search results provided higher revenue than its own.
However, Google walked away from the agreement earlier this month when it became clear that the U.S. Department of Justice would seek to block it in federal court due to antitrust concerns.
"History is probably not going to be kind to Yang's tenure," Colin Gillis, managing partner at Click Capital Research, told the E-Commerce Times. "He'll be seen as the guy who didn't take the Microsoft bid. On a standalone basis, it's probably going to be some time before Yahoo shares reach that level again."
On the positive side, Yang initiated numerous drives to open up the Yahoo platform to application developers, Gillis noted.
"Other than that, there's not much that's remarkable," he said.
Why Now?
The execution of the October layoffs may have played a part in Yang's stepping down.
"He cut the same number of heads that they just added in the last two quarters — 1,500 people," Gillis said. "Yahoo's a profitable company, but their revenue-per-employee still greatly lags Google."
However, the failure of the Google-Yahoo advertising pact earlier this month may have had an even greater influence on Yang's decision to step down. When the deal fell through, it left Yahoo with measly alternatives.
"There are few options left to move the company forward, and buying AOL is not a strategy," Gillis said, referring to persistent rumors that Yahoo and AOL have been trying to iron out an acquisition agreement.
The question on Wall Street's mind today seems to be this: Will Microsoft make another try for Yahoo now that Yang is no longer CEO?
Yang's exit from the top spot is not likely to have much impact on a potential deal with Microsoft, Gillis said. Though Yang initially came out strongly against a transaction with Microsoft, he recently changed his tune.
"He made it pretty clear he was open to a transaction," Gillis said. "He practically begged for it at the Web 2.0 conference."
Possible Replacements
The other open question is who will eventually replace Yang as CEO. Yahoo's Rubey declined to comment on when the company might make a decision.
However, Click Capital's Gillis mentioned several potential candidates for the job, including eBay's former CEO Meg Whitman, now a member of the company's board of directors; Juniper Networks CEO Kevin Johnson, a former Microsoft executive; and BankRate.com President and CEO Thomas Evans.
Evans was president and CEO of GeoCities from 1998 to 1999, an Internet company he helped take public and eventually sell to Yahoo. He was also in the magazine publishing business for two decades and is former president and publisher of U.S. News & World Report, Fast Company and The Atlantic Monthly.
"[Evans] is a guy who's got tremendous media experience and was president of GeoCities and sold it to Yahoo back in the day," Gillis said. "He's well respected on the Street as a great operator who knows how to drive sales."