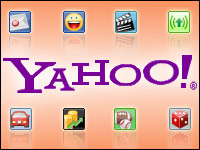 Yahoo may have shelved the prospect of a company sale, or at the very least pushed the idea to its back burner. Instead, it is reportedly giving serious thought to selling its Asian assets and redistributing the proceeds to shareholders via a special dividend or buyback shares, according to a Bloomberg article citing unidentified sources.
It has been widely assumed Yahoo was prepping itself for a sale. Certainly, that was the market's expectation, with Yahoo's stock rising some 28 percent since CEO Carol Bartz was fired nearly two months ago.
At the beginning of October, Yahoo's stock value rose 10 percent on rumors that a purchase by Microsoft was imminent.
Other firms said to be eyeing the search engine include Silver Lake, Digital Sky Technologies and Alibaba Group, in which Yahoo owns a 40 percent stake.
Keeping Mum
Of course, Yahoo never said that being acquired was its intended path — all along, the company has hinted at other possibilities, and speculation has been churning nonstop.
For example, even when the market was full of talk about the supposedly pending Microsoft acquisition a month ago, rumors were circulating that Alibaba Chairman Jack Ma was very interested in acquiring the Asian portion of Yahoo's holdings.
Not that selling off its Asian assets is a sure thing, Bloomberg's sources acknowledged. Or, possibly, Yahoo might sell off its Asian assets and then go on to sell off the rest of the company.
Yahoo did not respond to to the E-Commerce Times' request to comment for this story.
Pros and Cons
Selling off Yahoo's Asian assets — either as a stand-alone deal or in anticipation of sale of the company — would make sense for a number of reasons.
It would be difficult to find a buyer that could finance the acquisition of Yahoo's entire holdings. However, the number of potential suitors expands significantly when Yahoo separates its assets on a geographical basis and puts them separately on the block.
In addition, if the Asian assets were to be sold first, it could provide some guidance as to the rest of Yahoo's true value, Sris Chatterjee, professor of finance and business economics at Fordham University, told the E-Commerce Times.
At the same time, there are several risks to that approach. Yes, selling off pieces of a company can make the parent a more desirable target and make it easier to acquire, noted Chatterjee. It's also possible that a divestiture, especially if it involves the corporate crown jewels, could render the parent company a less-desirable target.
The fact that there is no CEO may make it harder for Yahoo to negotiate the best deal, Chatterjee added, but "if the company has an effective board, then the decision-making process may be efficient."
Poor Macroeconomic Environment
Even leaving aside the vacuum in leadership, Yahoo is in a bind right now because of the economy, N. Venkatraman, a business professor at Boston University, told the E-Commerce Times.
Then there is the company's specific competitive position, he continued, which also is not good. "Yahoo is losing market share to Google — and if it delays too much, Facebook will further gain share in online advertising."
In his view, an Asian asset sale would be a positive for the company because of its popularity in Asia, where many people use the Yahoo email service.
"It is one of the bright spots in its portfolio, and I see this as Yahoo's way of capitalizing on assets that can yield attractive value in the present while it searches for a CEO and simultaneously assesses strategic options for its U.S. and European assets," Venkatraman said.
A scenario in which the Asian assets are sold and then a deep-pocketed suitor — Microsoft perhaps? — swoops in would be most ideal, he continued. Then the only real question becomes price.
"If Microsoft is interested in Yahoo," concluded Venkatraman, "it is more for U.S. online display advertising, and the sale of the Asian assets may not matter much to it."