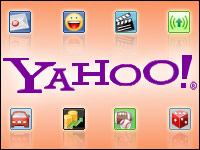 Yahoo has joined the growing number of companies updating their privacy policies with new tools to better manage the data that is collected about consumers.
The company has launched a beta tool called "Ad Interest Manager" that shows users what interests Yahoo thinks they have based on their online activity. The tool also allows users to edit that information if they feel it is not accurate. Users can opt out of targeted ads completely by clicking on a button.
"The whole goal is to up the ante on transparency … by providing more controls over the online advertising experience," Anne Toth, VP of policy and head of privacy for Yahoo, told the E-Commerce Times.
Other Privacy Plays
Yahoo is among a handful of leading online companies that have been altering their privacy policies in the wake of growing consumer complaints centered how much these companies track users' online behavior. Federal legislation or increased regulatory scrutiny — or both — may be on the horizon.
Last month, Google rolled out a utility called "Google Dashboard" to give users more transparency and control over their data.
After a user logs into his or her Google account, he or she can access Dashboard to see a summary of data for each Google product he or she uses — Gmail activity, YouTube activity, Docs activity, etc. Dashboard also provides direct links to privacy and control settings. Essentially, it scans the different products and services associated with the Google account for a summary of the user data that Google has stored. The Google Dashboard covers more than 20 products and services, including Gmail, Calendar, Docs, Web history, Orkut, YouTube, Picasa, Talk, Reader, Alerts and Latitude.
Facebook has also recently introduced changes to its privacy policy, announcing plans to eliminate regional networks as a way of connecting users. It will also add settings that allow users to control who sees each individual piece of content they create or upload as well as combine some settings on the privacy settings page in the hopes of making it simpler to use.
The online advertising industry is also making an effort to defuse this issue among consumers. The Interactive Advertising Bureau has launched a new educational campaign, explaining how online advertising works — namely, what type of information is and is not captured by a typical search session.
FTC Holds Roundtable
These changes are being introduced as evidence grows that Congress and the White House plan to step up oversight on behavioral tracking online. On Monday the Federal Trade Commission is holding a roundtable discussion to explore privacy issues. Talks will focus on the benefits and risks of collecting, using and retaining consumer data, consumer expectations and disclosures, online behavioral advertising, information brokers and exploring existing frameworks.
Reps. Rick Boucher (D-Va.), Cliff Sterns (R-Fla.) and Bobby Rush (D-Ill.) have said they are working on broad privacy legislation.
Preemptive Strikes
These initiatives by the online advertising industry "can be viewed as preemptive strikes against potential regulation at the federal level," Paul Stephens, director of policy and advocacy for the Privacy Rights Clearinghouse, told the E-Commerce Times.
While some of the individual measures being taken may be beneficial, the piecemeal approach is not for consumers, he said. "It becomes cumbersome for consumers to adjust their privacy controls at each site that they visit, so it is not clear to me that this approach to the problem will be the one that will take care of the many issues that currently exist."
The ideal solution, he concluded, is one that is less burdensome on the computer user.
For his part, Jeffery A. Chester, executive director of the Center for Digital Democracy, is not so sure that the individual measures introduced by Yahoo et al are as helpful as they seem.
"Yahoo is only telling consumers and regulators one half of the story — the real truth can be found on the section of its Web site for advertisers, where they promise to offer a much more robust data collection," he told the E-Commerce Times.
These measures, he said, are the industry's way "of promoting a myth that it is in process of providing tools to consumers."