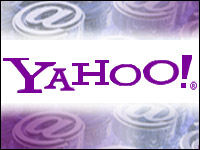 Yahoo apparently has its sights set on the fast-growing legions of small Web sites and blogs as potential advertising venues and is planning a network similar to the one Google uses to populate such sites with advertising.
Google has long served small text-only ads to small publishers' sites and even to some self-published blogs.
Yahoo has yet to announce a similar service, but published reports indicate it will work on the same self-service model as Google's.
New Subdomain
UBS Warburg this week upgraded Yahoo, citing its imminent entry into the small publisher market. UBS said Yahoo would likely "expand its Content Match product to compete with Google's AdSense product."
Other evidence cited by those anticipating the move include the registration of the publisher.yahoo.com subdomain, where Yahoo could direct publishers to sign up for ads, and the fact that some Yahoo employee blogs have started to appear with contextual ads on them.
A message on the publisher.yahoo.com site reads: "To support the publishing community, Yahoo will be introducing new products and services-including publishing tools, advertising products and access to our Yahoo audience. Our products will leverage the Yahoo network to provide the most value for small publishers. If you are interested in being notified when they launch, please provide your information below."
The program will likely enable publishers to share in payment made to Yahoo when users click through on the advertising links, as Google's AdSense does.
The network is seen as key because places to place ads are as precious a resource to search marketers as the ads themselves. The need to generate new landscape for ads was behind the moves by both search engines — and rival Ask Jeeves — to enter the blog software marketplace. Because blogs are exploding in number, they represent a vast new territory to place textually relevant advertising.
New Battleground
Google has been targeting small publishers with the self-service version of AdSense since mid-2003. The ads generated are based on the text displayed on any given page. For instance, a site displaying a news story about a baseball game might display ads for sporting goods or game tickets.
Because the ads are requested and delivered automatically, the new service would put little additional strain on the Yahoo ad sales network, enabling the site's sales force to continue to focus on acquiring new advertisers and on winning space on the largest sites in terms of traffic.
The automation does have drawbacks, analysts say, with little guarantee that ads won't be inappropriate or a mismatch to the content on the page. However, Yahoo might hope to address that with its recently announced Y!Q service, which is designed to more closely analyze a site's content. That service enables code to be dropped into Web pages to generate a list of related sites.
Webmasters and site publishers are likely to welcome a rival to AdSense. Many have said that Google has been less than generous with sharing its income from the service because of the lack of competition.
Just as users will choose the search engine that they believe will provide the best results, advertisers will favor the site that can provide the largest reach and give its ads the best chance to be seen and acted upon, Gartner analyst Alan Weiner told the E-Commerce Times.
"It's a fluid situation on both sides of the equation," he said.
Small Is Beautiful
Regardless, it looks like smaller publishers and other businesses might be one of the next battlegrounds in the search wars, which have already opened up fronts almost too numerous to track.
From desktop search — Google released its full version this past week — to local search, to Web reviews, to video search, to improved contextual results, the companies are rapidly evolving new tools and techniques to maintain their edge in the marketplace.
Portals have long targeted smaller businesses, and Yahoo has recently renewed that push. Earlier this week, it launched the Small Business Resource Center. The company has also made a concerted push into the local search arena, where small businesses can get specific search engine placement at an affordable price.
However, some analysts believe local search and the entire small-business search movement might not pan out as expected. Jupiter Research analyst Niki Scevak said in a recent report that the industry will need time and huge investments to create the infrastructure to capitalize on the local trend, muting the short-term impacts on revenues and profits.