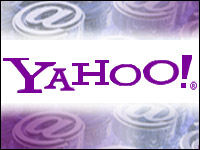 In a move to boost its small business services, Yahoo today announced the launch of its online Yahoo Small Business Resource Center. The center offers more than 1,000 articles on key business issues, including marketing, legal and human resources.
"The new Yahoo Small Business Resource Center provides information and resources that will help entrepreneurs with every aspect of their business, with a particular focus on how to leverage the Internet to be successful online," said Yahoo Small Business vice president and general manager Rich Riley.
The resource center features tips and in-depth content, along with Yahoo's suite of online services. Much of the content is created by Yahoo, with additional articles from Inc. Magazine, Entrepreneur.com, AllBusiness.com, BuyerZone.com and Nolo.
Content Still King
According to recent research, busy small business owners want easy access to clear, concise information that can help them better manage their business.
A survey by the Yankee Group's Small & Medium Business Strategies division concluded that two of the major challenges small business owners face include access to accurate, real-time information to support decision making and finding information on complying with governmental regulations. Respondents also said these individuals are hungry for more information about reducing costs, marketing, taxes and health insurance.
"Small business owners wear many hats and often make important decisions quickly," said Steve Hilton, senior analyst, Small & Medium Business Strategies, Yankee Group. "In providing succinct, credible information that entrepreneurs need, Yahoo is extending its significant mindshare with this key market segment,"
Golden Advertising Opportunity
Kelsey Group analyst Greg Sterling told the E-Commerce Times that Yahoo's timing is right and that the new launch enhances the portal's ability to peddle its online services, like Internet domain names, Web hosting, e-mail and e-commerce tools. Kelsey Group research indicates that currently, only 35 to 40 percent of U.S. small businesses have a Web site.
"The Yahoo Small Business Center will certainly attract small business owners that don't currently utilize its Web hosting and e-commerce services," Sterling said. "Businesses looking for information or people looking to start a business will wind up there. That will be an opportunity for Yahoo to expose its suite of services to its existing and would-be small business owners."
With the Small Business Administration counting 25 million small businesses in operation in the United States, Sterling said key vendors and suppliers are looking for opportunities to reach this large market segment.
As one of the most frequently visited online destinations, he said Yahoo Small Business provides advertising opportunities on the new Web site to companies offering products and services that are focused on meeting the needs of these small business owners.
"Advertisers can push products or services in specific content areas," Sterling said. "So larger marketers can reach the notoriously fragmented and challenging small business market, which is as diverse and complex as the people who run the businesses themselves."