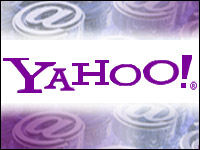 As the Search Engine Strategies Conference gets rolling in New York this week, Yahoo announced this morning a pair of significant moves: The company said it is launching a developer network for programmers and also unveiled plans for a rebranding strategy for its Overture unit.
The Yahoo Search Developer Network is designed to be a one-stop resource for developers, according to Yahoo, with access to Web service application programming interfaces (APIs) for Yahoo Search products as well as for Overture's long-standing API programs. In open-source fashion, the network will offer developers sample code and tools to share ideas and expertise as well as the ability to showcase applications.
"We believe that it is critical to provide the development community with both the search APIs and interactive resources to help foster the discovery of innovative applications leveraging Yahoo Search Technology," said Dr. David Ku, director of engineering, Yahoo Search, in a statement. "We have worked closely with the development community to create a new program designed to stimulate open discussion, experimentation and development of new search applications."
Rebranding for Dollars
Kelsey Group analyst Greg Sterling said that anything Yahoo can do to make Overture more popular and more user-friendly from the back-end is a positive move. "Making Overture much more developer-friendly increases the likelihood of adoption," he told the E-Commerce Times today, among the buzz on the floor of the Search Engine Strategies Conference & Expo.
Of course, Yahoo's second announcement means that Sterling and others will soon have to call Overture by a new name: Yahoo Search Marketing Solutions. Nearly two years after the company agreed to pay US$1.63 billion for Overture Services to beef up its search solutions, Yahoo said it plans to rebrand the subsidiary early next quarter.
Yahoo executives said the new brand will bring together sponsored search offerings and listings products in an effort to offer advertisers convenient access to the company's search marketing and related products and services.
"Our mission is to be essential to marketers of all types around the world," said Yahoo senior vice president Ted Meisel. "Unifying all of our search marketing and related products under one banner and one common approach reflects our commitment to integrate and simplify online advertising, allowing businesses of all sizes to take advantage of the Yahoo Search marketing solutions that best fit their marketing goals."
Catering to Small Business
In conjunction with Overture's rebranding, Yahoo will launch a new Advertising Solutions Center in the U.S., through which businesses can plan and buy Yahoo Search Marketing Solutions products. In addition, the new center will offer marketers information about Yahoo's customized, creative media solutions.
Sterling said although he doesn't expect a mass exodus by advertisers after today's announcements, changing Overture's name is significant because it creates a unified brand for both businesses and consumers.
"Despite its pioneering role in the space, Overture is not the household name that Google has become," he said. "What Google has been able to leverage is the power of its brand. Yahoo is a much better known brand and over the long term this will be a very positive step."
Since many small business owners use Yahoo to search for products and information, Sterling said they are automatically exposed to Yahoo as a search marketing vehicle. Combined with Yahoo's Web hosting, e-commerce platforms and domain name services, the company's announcement rounds out an integrated strategy that Sterling predicted will help Yahoo get a leg up in today's highly competitive search landscape.