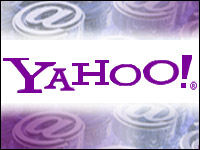 First it was Google, then Microsoft and Ask Jeeves. Now Yahoo is getting into the latest search battle with today's announcement of the release of its Desktop Search Beta application.
Powered by XI Technologies, the free download indexes the information and content users have on their computer, like e-mails, attachments, documents, music, images and videos. The software allows users to search through more than 200 file types, including Outlook and Outlook Express e-mail, Word, Excel, PowerPoint, PDF, html, text, ZIP and mp3.
"We believe that searching the desktop is an important part of the broader search experience and will serve as the platform to provide unique, search-enabled applications that span the user's hard drive, the Yahoo network and the Web," said Jeff Weiner, senior vice president of Yahoo Search and Marketplace.
Upping the Ante
Privacy was an issue that plagued Google after the release of its desktop search product. Yahoo is promising what it calls "advanced privacy controls that ensure Web browser cache and history are not searchable."
Yahoo's Desktop Search Beta also lets users find and play audio or video files without launching a separate media player. The application even uses a preview window that enables users to view entire files within the application without actually opening them. The Internet company also says the product provides instantaneous search results that are displayed as fast as a user types in a search query.
Jupiter Research analyst Joe Wilcox questioned whether Yahoo's approach — or anybody else's — is serving the real desktop search needs of consumers. Wilcox told the E-Commerce Times that beyond e-mail, instant messages, digital media content and other high volume file types, the utility might not be very useful.
"Are you really going to forget where you put the letter to your child's teacher?" Wilcox asked. "We have this race for desktop search. OK, but in the Internet era there have been many races down technology paths that were dead ends. If desktop search is not to be a dead end, then the providers need to make the search more meaningful and provide a context that consumers will really use."
Meaningful Search
What does Wilcox mean by meaningful? Say you are going on vacation, for example. You might book your travel online and receive receipts in the body of an e-mail. You might also pay your credit card bill online and have a receipt come to you via e-mail in a PDF file. You probably have digital photos from the trip stored on your hard drive with those arcane numerical file types that are difficult to search.
"When you have these disparate pieces of information that all relate to one thing and you need to find them quickly and pull them all together, there is an opportunity for meaningful desktop search," Wilcox said. "I have yet to see a desktop search utility that's there."
While the desktop search battle begins to shake out in beta, Yahoo said its offering is the first of many planned product releases designed to help users save time and be more productive by creating a single search experience that enables them to access personally relevant information and content stored on their desktop and in the Yahoo network.