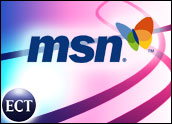 Microsoft has announced a beta version of its new MSN Toolbar Suite, which includes desktop search functionality designed to help users quickly find virtually any type of document, media file or e-mail message on their Windows-based PC.
MSN Toolbar Suite is the promised response to the Google Desktop Search product released in October. Both search tools are free. Microsoft's new toolbars are focused on the Windows desktop and Microsoft Office, Outlook and Internet Explorer.
"With MSN Toolbar Suite, consumers can now search their desktops from within the popular applications on their PCs," said Yusuf Mehdi, corporate vice president for the MSN Information Services and Merchant Platform division at Microsoft.
"By delivering fast, precise answers with familiar technology, Microsoft is taking desktop information discovery to a new level," Mehdi said.
Comprehensive Search
That new level is comprehensive. Consumers can use the new tool to search thousands of files on their PCs, including Outlook contacts or calendar files, Adobe PDF files, or Microsoft Office Word or PowerPoint files.
The MSN Toolbars also give consumers access to MSN Messenger, Hotmail and MSN Spaces, enabling them to initiate common communication tasks right from the bar, including e-mail, instant messaging and inserting URLs into Spaces blogs.
MSN Toolbar Suite also displays Web search results from the recently launched MSN Search Beta release, a new algorithmic search engine designed to help consumers find the information they are looking for by providing more useful answers to their questions and more control over their search experience.
The MSN Toolbar Suite is built on the current Windows security and privacy model. Company officials said the tool respects the privacy of multiple users on a single PC by using the Windows authentication and user account management infrastructure, helping to provide consumers with a better-protected and more private desktop searching experience.
Trial Run
Matt Rosoff, an analyst with Directions on Microsoft, gave the MSN tool a test drive and concluded that it is a useful technology that plays on Microsoft's traditional strengths.
"The MSN tool has a more Microsoft Windows-like interface where you can arrange results by file type, author and date created," Rosoff said. "I like the way you can segment the results very narrowly and how it searches Outlook information other than e-mail, like tasks and calendar."
MSN's tool is conditional. Users must be running Internet Explorer and Outlook or Outlook Express to use the full toolbar suite. Microsoft is not currently supporting alternative Web browsers or e-mail clients. However, Rosoff said he doesn't believe Microsoft is attempting to exclude certain file types from being searched.
"Microsoft wants its search tool to be as useful as possible," Rosoff said. "Over the next six months, we should see Microsoft really start to articulate a clear companywide search strategy. The MSN tool is on the front-end. Once we start to see the overall strategy, the third-party development question won't be a big question."
Google did not return calls seeking comment.