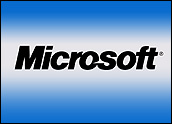 Facing customer unease as another product support lifecycle approaches expiration, Microsoft today said it would extend the timeframe during which it makes custom, paid support available for the server version of Windows NT.
The move, just the latest in a number of tweaks the software giant has made to its product lifecycle roadmap in response to customer feedback, extends the deadline for Microsoft-provided paid support to December 31, 2006.
Microsoft will still phase out free support on schedule at the end of this month and will offer custom support for a flat fee for the next two years. The company hopes to convince legacy users of Windows NT 4.0 to upgrade to newer server software.
"Some of our large enterprise and public sector customers have told us they need until 2006 to complete the upgrade," Peter Houston, senior director of Microsoft Windows Serviceability, said. Houston said the goal of the changes was to "ease their migration schedules."
In addition to extending the time frame, Microsoft will also expand the type of security patches and fixes included in the custom option to include fixes for vulnerabilities labeled as "important" as well as those designated as "critical."
Also being extended is the custom-support timeframe for Exchange Server 5.5, Microsoft's e-mail server. That product will be supported until the end of 2007.
Microsoft also said the paid-support option will now be offered in three-month increments rather than the earlier six-month window. That option will help companies bridge gaps to nearly completed migration projects, Houston said.
Not an Extension
Microsoft emphasized that it is not extending routine customer support in part because it wants customers to upgrade to more recent and more secure versions of its platforms.
However, some analysts said the concession, however slight, is a recognition that customers are not eager to migrate. In many cases, older products are seen as less of a target for hackers and malicious code writers, who tend to focus on the newest and most widely used products.
Customers also might want to squeeze as much life as they can out of a product before shelving it for good, Gartner analyst Martin Reynolds said.
"No one is in a hurry to upgrade unless there's a business reason to do so" such as a desire to run an application not compatible with an older platform, he said. "The economics of the situation make it worthwhile for companies to pay for support.
Pinching Pennies
Microsoft previously took similar steps to make it easier for customers to get support for Windows 98 and ME, citing concerns about the awareness of phasing out support in developing markets.
Yankee Group senior analyst Laura DiDio said users of such legacy programs are most likely to be impacted by financial concerns.
"If they've waited to the bitter end of free support and beyond, they probably have good reasons for not upgrading before now," DiDio said.
While in some narrow cases, those customers might be considering defection to a competing platform, especially Linux, many customers will want to avoid the complication of a total switch in the end.