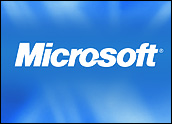 Microsoft will not produce a fifth service pack for Windows 2000, opting instead to provide a less extensive "rollup" of patches as the software giant phases out support for the aging operating system.
Microsoft had previously announced it would end free technical support for Windows 2000 in June of 2005, a plan that calls for it to stop issuing routine patches around that time. It had left open the possibility of providing one final service pack before it phased that service out. Customers can still get paid support for another five years.
However, Microsoft said it believes the fact that there have been only a handful of minor security flaws that have been discovered in Windows 2000 since the last service pack was issued late in 2003 suggests a less extensive update will be just as effective.
Analysts, meanwhile, say the decision serves as another reminder to enterprises and other customers of Windows 2000 that it's time to start planning to upgrade to newer versions that still receive patches on a regular basis or to migrate to alternatives.
A Microsoft spokeswoman said the company had no comments on the decision beyond those on its Web site. In a note on its Web site, Microsoft said the rollup would consist largely of previously released patches and would be faster and easier to apply than a full-fledged service pack and would eliminate the stability and compatibility issues that sometimes arise with service packs, including the most recent release, SP2 for Windows XP.
It also said that Win2k has "reached a high level of product maturity," with many of the more recent fixes addressing "relatively obscure issues that affect a small number of customers."
"Microsoft believes the update rollup will meet the needs of customers better than a new service pack," the company said. "Therefore, SP4 becomes the final service pack for Windows 2000."
Packing It In
Analysts say Microsoft's decision last year to revamp much of its product lifecycle timetable reflected the reality that companies were holding on longer to older products rather than taking on the expense and disruption of a major upgrade or migration.
The risk to Microsoft of sending customers to alternatives, most notably Linux, is small, especially in the desktop arena, Jupiter Research analyst Joe Wilcox said. The greater threat from open source is in the server space, he said.
Microsoft might be eager to steer clear of any additional bad service-pack press as well, because the company has found itself putting out fires relating to SP2 in recent weeks. Microsoft downplayed one firm's suggestion that SP2 contained as many as 10 serious security flaws, for instance, and many major corporations are said to be holding off on deploying SP2 rather than deal with incompatibility issues.
"The latest service pack experience has not been a wholly successful one," Wilcox said. "There is a considerable amount of work involved with installing them at times."
Some Can Wait
Gartner analyst Martin Reynolds said Microsoft has recognized that Windows 2000 is still widely used, unlike other platforms for which it has phased out support in recent years.
However, it also wants to move customers to more recent versions for a host of reasons, including security.
"The rollup is a way of signaling the end of the road is coming," Reynolds said. It also acts as a reminder that there have been relatively few patches issued for Windows 2000 in the past year or so. "The message is that it's time to start thinking about moving up, but also that if you're still on 2K, it's relatively secure."