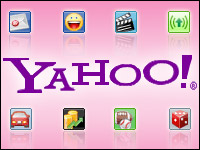 Yahoo filed a patent infringement lawsuit against Facebook on Monday, ensnaring the social network heavyweight in a legal entanglement weeks before it's scheduled to go public.
The suit regards 10 patents related to instant messaging, advertising systems, privacy settings and methods for customizing ads and content.
The company is seeking damages and wants Facebook enjoined from operating the patents in question.
"We're disappointed that Yahoo, a longtime business partner of Facebook and a company that has substantially benefited from its association with Facebook, has decided to resort to litigation," reads a company statement Facebook spokesperson Larry Yu provided to the E-Commerce Times.
The site plans to defend itself agains the charges, which Facebook referred to as "puzzling."
Yahoo didn't respond to our requests for comment for this story.
Trailblazers Reclaiming Glory
The lawsuit comes amid uncertain times for Yahoo. The complaint mentions Yahoo's "long history of innovation," especially in terms of the social networking technologies it claims to have created and patented. It asserts that Facebook was one of the worst sites for online advertising before it borrowed Yahoo's methods and systems for online ads.
"Yahoo is one of the older Internet properties, and it was really one of the trailblazers," Douglas Sorocco, patent attorney at Dunlap Codding P.C., told the E-Commerce Times. "A lot of people forget about them now, and forget that they have a relatively large patent portfolio."
However, as Yahoo struggled to keep up in its market, competitors such as Google and Facebook gained prominence in search and social networking. Yahoo's value has declined with the rise of these rivals, and company leadership has gone through several significant changes in recent months. Scott Thompson took over in January after previous CEO Carol Bartz was fired last fall. Earlier this year, cofounder Jerry Yang left the company.
The need to reassert a position as an Internet leader could be part of the motivation behind the suit, according to Sorocco.
"A lot of times people only think of using patents as defense, and in fact Thompson has said before that they've only used them to insulate themselves," he told the E-Commerce Times. "But here Yahoo is saying a lot of people have benefitted from what Yahoo took a lot of time creating and developing, and they're being a little proactive offensively."
Public Pressure
Timing may also be a critical factor in Yahoo's strategy. Facebook is set to go public in what is predicted to be one of the largest IPOs the technology world has ever seen.
"It's quite common for companies filing for IPOs to get sued before going public," Sam Hamedeh, CEO of PrivCo, told the E-Commerce Times. "Its certainly a good time tactically for the plaintiff company. A defendant like Facebook needs that uncertainty removed, and certainty is priceless for an IPO."
Yahoo employed a similar strategy in 2004 just before Google was set to go public. The two battled over search patents and eventually settled, with Yahoo receiving several million shares of Google stock.
The timing and pressure of Facebook's IPO could give Yahoo exactly what it wants from the suit. Facebook likely hopes to avoid any disruption as it marches toward its opening, so Yahoo could be looking forward to a nice settlement, Sorocco said.
"The timing of this adds a pressure component, because anything that can decrease a valuation or depress a stock price will put tremendous pressure on Facebook to address this is some way," said Sorocco. "If talks between the two were breaking down about this, it happens quite a bit that Yahoo is using the threat of a lawsuit to say OK, let's get serious about this."