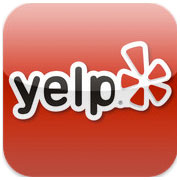 Yahoo and Yelp on Wednesday announced a new partnership to display Yelp ratings with Yahoo's search results, a move designed to snag some market share from Yahoo's larger search competitors.
Now, when someone uses Yahoo to search for a local business, that business' Yelp rating will pop up in the right-hand panel of the search results. Users will see its star ratings, photos, user reviews and business information. Yahoo also will display the business' hours, as well as links to directions and menus.
This is not Yelp's first search partnership. It teamed with Microsoft about two years ago to enhance Bing's local search, and it has joined forces with Apple to provide Siri with more local data. With 53 million customer-written reviews for local businesses such as restaurants, gyms and mechanics, Yelp said, it is well positioned to add local context to a Yahoo search.
Local Competition
As Yahoo struggles to compete with Google, local is the way to go, said Anindya Ghose, professor of IT and marketing at New York University and codirector of the Center for Business Analytics at NYU Stern.
Local searches account for about 25 percent of Yahoo's search traffic. If Yahoo can point searchers to ratings on an established review platform, it not only could win a few more loyal searchers, but also capitalize on local advertising.
"Yahoo's partnership with Yelp unequivocally indicates that it wants to get a stronger foothold in the local search market," Ghose told the E-Commerce Times. "It wants to make gains in the mobile space, too, which it can now monetize using geo-targeted advertising. More than 50 percent of search activities on mobile phones is now about local products and services."
Small Steps Toward a More Competitive Future
The Yelp partnership doesn't represent a big break that will propel Yahoo into the thick of competition in the search space, said Greg Sterling, founder of Sterling Market Intelligence.
That's largely because Yahoo's chief competitor already has a pretty tight grip on anyone searching for information on local businesses, he told the E-Commerce Times. "Yahoo is unlikely to gain much competitive ground from this move, because Google has similar content and is more established in mobile search."
Still, the partnership is a sign that Yahoo isn't backing away from the fight, Sterling added. "As an indicator of Yahoo's reinvestment in search, it's encouraging — and may signal that the company is going to be more competitive in the future."