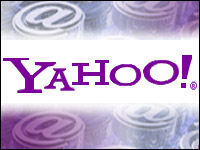 Yahoo and Nokia on Monday announced that they have forged a strategic partnership designed to leverage their respective strengths in email, instant messaging, maps and navigation across PC and mobile devices.
As part of the deal, Nokia will be the exclusive global provider of Yahoo's maps and navigation services, integrating Ovi Maps across Yahoo properties; such services will be branded as "powered by Ovi."
Yahoo, meanwhile, will become the exclusive global provider of Nokia's Ovi Mail and Ovi Chat services, which will be branded as "Ovi Mail/Ovi Chat powered by Yahoo."
ID Federation
Nokia and Yahoo also plan to work on ID federation between their services. Toward that end, they'll begin by making it easier for people to use their Ovi user IDs across select Yahoo properties to access online content and services.
Rollout of select cobranded service offerings is set for the second half of this year, with global availability expected in 2011.
"We're enabling millions of Yahoo customers in key markets including North America to discover the unique capabilities that Ovi Maps brings," said Olli-Pekka Kallasvuo, CEO of Nokia. "Similarly, Yahoo's online expertise will bring exciting mail and messaging enhancements to millions of Ovi Mail customers across almost every country around the world, many of whom will have their first Internet experience on their mobile."
Late last month, Yahoo announced that it was extending its strategic global partnership with Samsung for the distribution of Yahoo services including Mail, Messenger, Yahoo Search, Flickr, Yahoo News and Yahoo Finance to millions of Samsung mobile devices, including those running the Samsung bada and Android platforms.
'Helps Yahoo More Than Nokia'
The new partnership with Nokia "probably helps Yahoo more than Nokia in mobile," Greg Sterling, founder and principal with Sterling Market Intelligence, told the E-Commerce Times. "Yahoo should see improvement in maps and directions from working with Ovi Maps, which is Navteq. That will also cross over on the PC side."
Nokia, for its part, "won't really gain much directly versus other handset OEMs from this deal, which is about integrating Yahoo IM and email, substantially," Sterling predicted.
The two companies have said they would monetize the services discussed at some future point, he added.
'I'm Really Struck by That'
Conspicuously absent from the deal, however, is Yahoo search on Nokia handsets, Sterling pointed out.
"I'm really struck by that," he said. "One would have thought that Yahoo would have made search a component of this deal."
Essentially, then, "the idea here is that Yahoo gets reach for mail and Messenger in Nokia's emerging markets," Sterling concluded, while "Nokia will get Yahoo maps distribution for its Ovi Maps product and, down the line, potentially for Navteq.
"Both companies feel they're getting greater scale from the relationship," he added.
'Just Not a Smartphone Company'
For both Yahoo and Nokia, "the pressure is on," telecom and wireless analyst Jeff Kagan told the E-Commerce Times.
Nokia, for example, is "just not a smartphone company," Kagan pointed out. "It's still strong, but its brand does not say smartphone."
As companies like Apple and Google push the market in the direction of smartphones, Nokia needs help changing its brand, he said.
"The writing is on the wall, and they need to change something quickly," Kagan explained.
'It Could Become Irrelevant'
Yahoo, meanwhile, "after struggling for several years, now seems to be on a recovery path and heading in the right direction," Kagan asserted. "If it doesn't continue to transform itself for this new world, however, it could become irrelevant."
So, "the idea sounds good," he concluded, "but the future is very different from what the past and present have been like. The next year or two will be the telling point."