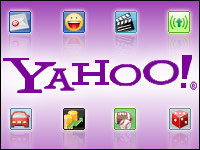 Yahoo may be readying for a significant change in corporate structure — and headcount. CEO Scott Thompson is getting ready to restructure the company in a move that will entail layoffs that could number in the thousands, according to a report in All Things D.
"The indications are that the layoffs will be massive," David Cadden, a professor of management at the Quinnipiac University School of Business, told the E-Commerce Times.
"Wall Street sometimes looks quite favorably on such cuts if they are clearly tied to a focused strategy of cost-cutting that will result in a healthy business," he said.
Departments in which the layoffs will be focused reportedly include public relations and marketing, research and some regional efforts.
Yahoo did not respond to our request to comment for this story.
Unconventional Moves
With Thompson at the helm, Yahoo has made a number of surprising moves in recent months. It decided to take on Facebook, demanding licensing fees for several patented technologies involving website functions such as advertising, website personalization, social networking and messaging.
It set out to sell off some of its Asian assets, although negotiations for those deals are reportedly stalled. Yahoo's reportedly intended to sell investments in Alibaba and Yahoo Japan estimated to be worth US$17 billion and then use that cash to bolster shareholders' investments in the company.
The company has also been scrambling to please shareholders with an extensive overhaul to its executive structure. Most recently, it prodded chairman Roy Bostock and three board members to step down.
That was shortly after cofounder Jerry Yangstepped down
His exit followed the appointment of Thompson as CEO, which came months after the unceremonious ouster of former CEO Carol Bartz.
Little Indication of New Strategy
Unfortunately, there is no common theme running through these changes to give shareholders an idea of what Yahoo's larger strategy or shift in business model might be, Cadden said.
"It has drawn upon the services of the Boston Consulting Group to hammer new directions," he noted, "but it has failed to indicate what the future directions of the firm might be."
However, Thompson did hint at a significant change coming during the company's recent quarterly earnings call.
"We will concentrate on our strengths by repurposing existing investment dollars," he said. "As a result, there will be some things that we stop doing."
All of this turmoil — especially the shakeup in the board of directors and executive ranks — has had one effect that Yahoo no doubt didn't intend, Cadden added. "It is an image of people leaving a sinking ship."