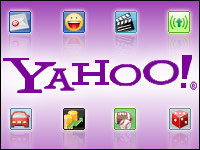 Yahoo's 20-year-old logo is set to change next month with the unveiling of a new graphic "that's more reflective of our reimagined design and new experiences," said Chief Marketing Officer Kathy Savitt.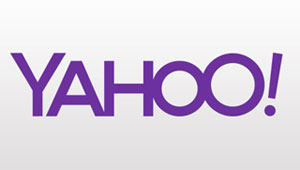 Wednesday marked Day 1 of a rebranding campaign that will treat users to a new look every day, leaving them guessing as to whether it will ultimately be the chosen one.
"It's our way of having some fun while honoring the legacy of our present logo," Savitt said.
Not Your Father's Yahoo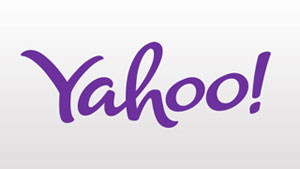 The offering for Day 1 is a streamlined version of the old logo, in Yahoo's distinctive purple hue and complete with its exclamation mark. Day 2's logo is in a more playful script style. Presumably the images will become more exotic as the days roll on, generating discussion about what each could suggest about Yahoo's direction. At least, that is likely what Yahoo is hoping.
This campaign is more than an exercise to get users comfortable with the coming change. It is also meant to reinforce the idea that the Yahoo that is now under Marissa Mayer's stewardship is not your father's Yahoo.
On paper, at least, it is a smart strategy. The campaign positions Yahoo — and Mayer's regime — as nimble, which is a trait that appeals to today's digital consumer, said Brandon Stuart, creative director of Fanscape.
"By playing with the brand's iconic logo, Marissa is making it clear that Yahoo is not scared of breaking traditional models of corporate branding," Stuart told the E-Commerce Times. "This positions Yahoo as current and savvy in a world where brands are becoming increasingly human and transparent through social media and other channels that create a two-way dialogue between brand and consumer."
That is the advantage to the approach, he said — but it is not without risks.
"There will inevitably be some backlash to the inconsistent branding and irreverence for consistency," Stuart predicted. "Some consumers may feel like the brand is becoming wishy-washy by not standing behind one iconic image, and be concerned or speculative about what it means for their service."
'A Dumb Idea'
Concern over wishy-washiness may be just the tip of the iceberg. Other critics are less kind.
The rebranding effort is "just a dumb idea," said Mike Kelly, a partner in Brand Value Advisors.
It's "an idea that I might have expected from past Yahoo regimes, but not this one," he told the E-Commerce Times.
"Why not just keep it simple, reveal the new logo and be done with it? As evidenced by their continued ad sales woes, consumers currently don't care enough about the Yahoo brand to visit the site — much less play along with this late-summer parlor trick," he said.
Consumers Don't Care?
This theme — that consumers don't care about logos — is likely anathema to marketers, but there is something in it that must be explored. It would be different it this were a beloved brand like Starbucks, David Cohen, principal of Seer Interactive, told the E-Commerce Times.
"People have an emotional and financial connection to brands like Starbucks. That's not really the case with Yahoo," he maintained.
The only people who seem to be talking about Yahoo's logo and rebranding campaign, said Cohen, are people in the tech and digital marketing industries.