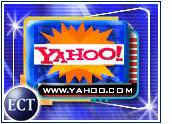 Internet powerhouse Yahoo! (Nasdaq: YHOO) announced late Thursday that its board of directors has adopted a stockholder rights plan to discourage a hostile takeover attempt.
Santa Clara, California-based Yahoo! said the plan is "designed to deter coercive takeover tactics, including the accumulation of shares in the open market or through private transactions, and to prevent an acquirer from gaining control of Yahoo! without offering a fair and adequate price and terms to all of Yahoo's stockholders."
Morningstar.com analyst George Nichols told the E-Commerce Times that "several of the stocks I cover, which have been hit hardest by the tech meltdown, have adopted poison pills to ward off any potential takeovers."
Nichols added, however, that he thinks takeover concerns are the least of Yahoo's worries.
Buyout Speculation
Yahoo! insisted that the plan was not developed in response to "any effort to acquire control of Yahoo!," but buyout speculation has been swirling around the company since March 2000, when it was rumored that eBay and Yahoo! were discussing a merger.
In January, there was speculation that the company would be bought out by Viacom. Other potential suitors have reportedly included Disney and News Corp.
Pressure on Yahoo! to find a partner has intensified since its chief rival, America Online, merged with Time Warner to create an international media giant.
Inside the Plan
Yahoo's protection plan will entitle stockholders to buy one unit of a share of a series of preferred stock for US$250. The company plans to distribute the rights as a dividend at the rate of one right for each share of Yahoo! common stock held by stockholders of record as of the close of business on March 20th.
The rights will only be exercisable if a person or group acquires beneficial ownership of 15 percent or more of Yahoo! common stock, or commences a tender or exchange offer that enables that entity to beneficially own 15 percent or more of Yahoo! common stock.
Yahoo! that said a copy of the plan would be filed with the U.S. Securities and Exchange Commission (SEC) shortly.
Rise and Fall
Yahoo! has long been an Internet bellwether, and the company has not been immune to the dot-com downturn. Since reaching its 52-week high of $205.63 in March 2000, the company's stock has been plunging steadily and is currently trading near a 52-week low of $22.88.
"I think the stock is still somewhat expensive and traditional media companies appear to think so too," Nichols said. "If the stock falls much further, then a takeover bid may occur, but such a scenario doesn't look imminent."
Revenue Avenues
In a bid to make itself more attractive to investors and analysts alike, the company has been working in recent months to diversify its revenue sources and decrease its dependence on online advertising.
Actions taken by the company include the decision to charge listing fees for online auctions, the move to sell placement in its directory, and the expansion into Australian markets.
Yet as the portal moves into uncharted waters, it will need to paddle smoothly to avoid disrupting its audience.
"Trying to diversify away from advertising is the right thing for Yahoo! to be doing," Nichols told the E-Commerce Times recently. "But they're moving into new territory, where they may have less expertise, so there are plenty of execution risks."