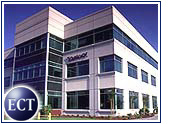 Over the past few months, Yahoo! has been swiftly moving to diversify its revenue streams and decrease its dependence on online advertising.
The Web giant's efforts to boost income include the recent decision to charge users listing fees for online auctions, the move to sell placement in its directory, and the expansion in Australian markets.
Yet as the portal moves into uncharted waters, it will need to paddle smoothly to avoid disrupting its audience.
"Trying to diversify away from advertising is the right thing for Yahoo! to be doing," Morningstar.com analyst George Nichols told the E-Commerce Times. "But they're moving into new territory, where they may have less expertise, so there are plenty of execution risks."
Leanings and Listings
Another of the revenue-generating steps taken by Yahoo! is a move this month to include "sponsored listings" for businesses in its Yahoo! Directory. However, some analysts say that the sale of directory placement will likely advance the portal's drive for new revenue, although only a tiny bit.
Sponsoring businesses will be charged a fee of US$25 to $300, depending on the directory category. The sponsorship will guarantee the sponsor a place above non-sponsored listings. Under the existing plan, if a particular category has more sponsors than available sponsored spots, the companies will be displayed on an alternating basis.
Nichols termed a fee for listing services a "smart move."
Not Enough
"This won't be a radical shift, as Yahoo! will not base its business model on pay-for-placement, like Goto.com," Nichols said.
For that reason, Yahoo! users are not expected to object to the sponsored placement. Still, the new revenue stream is not going to replace the other online advertising revenue Yahoo! sees.
"It has become common for directories and search engines to provide pay-for-placement services," Nichols said. "It creates a more diverse revenue stream, although I don't anticipate it'll have a material financial impact anytime soon."
Off the Charts
Yahoo! has not yet seen a customer backlash to its sponsored listings programs, but its decision to begin charging listing fees for Yahoo! auctions was met by irate resistance among users. The company's attempt to boost auction revenues translated to a decline in listings of over 80 percent since the fees were implemented.
Rosalinda Baldwin, editor of The Auction Guild, told the E-Commerce Times that many users believed Yahoo! had "committed suicide" with its decision to implement listing fees.
"Yahoo was arrogant, would not listen to its users, and now must pay the consequences," Baldwin said.
Awesome Move
Yahoo! may find a smoother path with its decision to increase its presence Down Under. On Thursday, Yahoo! Australia & NZ announced that it had agreed to purchase the Australian online auction house Sold.com.au from F2, the online media arm of John Fairfax Holdings Limited.
Ultimately, the strategic relationship that Yahoo! has entered into with Fairfax may prove more important than the purchase itself. The deal calls for the development of co-branded store and auction services that will be sold by F2's CitySearch sales force, and for content from Sold.com.au to be distributed across the F2 network of sites.
For the time being, Yahoo! Australia & NZ will operate its local auction service separate from Sold.com.au, but that could change after the transaction is completed.
Big Doubts
Although the move may make sense for Yahoo! from a strategic standpoint, Nichols classified it as a "minor acquisition" that is not expected to affect the bottom line.
Nichols acknowledges that Yahoo! ranks alongside AOL as a "big kahuna among portals." Nevertheless, the analyst has doubts about whether the company will achieve the results it is looking for in the new areas it has been exploring.