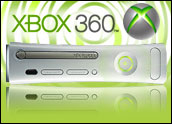 Back to school time is upon us, but it's not just students who will soon be facing homework. Thanks to Thursday's announcement that Microsoft is cutting the price of its high-end Xbox 360 Elite video game console from US$399 to $299 — matching that of Sony's new PlayStation 3 Slim — consumers will have to study up on which console now better fits their affordable entertainment needs in a down economy.
"It's never been a better time to be a gamer," gaming guide author and consultant David Hodgson told the E-Commerce Times. "I think you're finally seeing a price point that is going to attract a huge mass-market buy. I think you've got the battle lines drawn. But it's going to be a tricky decision on which console to buy."
Microsoft clouded that decision-making process further by trimming the price of the Xbox 360 Pro — with a 60 GB hard drive — from $299 to $249, the same price as Nintendo's best-selling Wii console. Microsoft will sell the Pro while supplies last and then will discontinue the model. There are no changes to the cheapest Xbox 360, the Arcade; it remains at $199.
The move confirms reports on some gaming blogs of fliers advertising weekend price cuts coming for the Elite.
New Price Points, New Decisions
Consumer decisions on video game console purchases may now be guided by what else the systems do besides play games, Hodgson said. "People want to be more encompassing with their media," he said. "I think you've got benefits and you've got problems with both systems. But now there's more of a reason to pick up either one."
Microsoft has boosted its Xbox Live service with enhanced Netflix movie streaming. Xbox Live also now offers full downloads of new games, necessitating for some a fat 120 GB hard drive like that in the Elite.
Sony's PS3 is also a Blu-ray DVD player, and while that hasn't helped much with sales so far, "it's been reviewed as one of the best Blu-ray players on the market. There's no reason to buy a standalone player when you can now buy a PlayStation 3. The only thing slightly annoying is a remote, or a lack of one," Hodgson said.
The PS3 has WiFi built in; Xbox 360s require an add-on, sold seperately. The PS3 is a quieter machine; the Xbox 360's loud fan "is okay if you're playing 'Call of Duty' and explosions are rocking the room, but if you're watching the subtle part of a movie, you're taken out of that experience."
Speaking of Games …
The software coming for both PlayStation 3 Slims and Xbox 360 Elites isn't likely to help consumers make up their minds. Both Sony and Microsoft have strong titles coming out in the fourth quarter and beyond, including "Halo 3 ODST," "The Beatles — Rock Band," a new "Uncharted," and another sequel to "Fallout." Some titles will be exclusive to either machine, but some will be available for both systems.
Will Nintendo follow suit by cutting the price of its $249 Wii? Not likely, said Hodgson. "The Wii has always been a different type of console. If Nintendo cared about going head-to-head, they would have put high-definition capability in if they thought they needed it. It's less bleeding-edge (technology), but more mass-market. Until you see sales decline to a point where it's a massive, precipitous drop, they're not going to touch the price point.
"Until you see motion controllers from the other two (Xbox 360 and PS3), I wouldn't be worried if I were in Nintendo's company," Hodgson said. "No other system allows you to wave a wand at the screen without a cable attached."