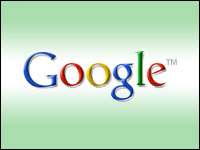 Google's new Nexus 7 is the company's first attempt to push its line of Nexus Android devices into the tablet realm. However, instead of launching a head-on attack on tablets like the Apple iPad and the Samsung Galaxy Tab 10.1, Google has designed the new Nexus as a smaller slate measuring seven inches.
That puts the Nexus in the same league as devices like the Amazon Kindle Fire. And not only is the Nexus the same size as the Fire, but it's also the same price — $200.
Seven-inch tablets, smaller and more mobile than the 10-inch designs that dominate the market, is gaining legitimacy as a tablet sub-group, said Patrick Moorhead, president and principal analyst at Moor Insights & Strategy.
"As we saw in e-readers, the tablet market is splitting into 7-inch and 10-inch form factors," he told the E-Commerce Times. "This segmentation makes sense given consumer's differing usage models and sensitivity to pricing."
While the 10-inch iPad and some of its Android competitors appeal to early adopters and tablet users with specific enterprise or productivity needs, the 7-inch design is becoming an affordable option for a more mainstream and on-the-go crowd, said Moorhead.
"The 7-inch tablets are light enough to be held with one hand, carry in a purse or coat pocket, less expensive and traditionally run more basic applications," he said.
The new affordability and availability of tablets means that consumers can opt for a more portable option that only performs one or two specific tasks, such as watching movies on the go or functioning as an e-reader, said John Feland, CEO and founder of Argus Insights.
"Owners of 7-inch tablets are reading more than their iPad peers, even on tablets beyond the reader-turned tablets, Nook Tablet and Kindle Fire," he told the E-Commerce Times. "Seven inches is a more portable form factor than the larger screens, lending itself to reading and Internet snacking more than the larger-screen tablets."
He also noted that families that share a device might be more inclined to buy a tablet that fits smaller hands better and is more affordable. With the tablet available in July, he noted that this year might be an interesting one for back-to-school deals, since both Apple and Google have compelling offers for students — Google because of its price point, and Apple because of its educational content and ecosystem.
"The 7-inch is more attractive for parents than the iPad for both price point and sizing reasons, though more content is available through Apple at this stage," he said.
Shaking Up the Market
For consumers looking to buy into the 7-inch form factor, the Nexus 7 has the potential to stand out in the highly competitive market, said both Moorhead and Feland.
"The Nexus 7 redefines the 7-inch, $199 tablet space," said Moorhead. "Unlike previous tablets in that class, it doesn't compromise on much."
With superior quad-core performance, rich graphics and an emphasis on Google Play, consumers will have access to an Android ecosystem rich with games, HD movies, multitasking capabilities and VoIP apps such as Skype, he said.
The integration of that ecosystem will be critical for Nexus 7 success, said Feland, since the device is competing to be the best Android option in the tablet market.
"Where the Nexus 7 distinguishes itself from other tablets in the category is the tight integration it offers with Jelly Bean into the rest of the Google and Android ecosystem," he said. "That only gives it a head start on its frienemies in the Android tablet space."