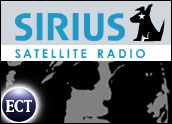 Radio super personality Howard Stern's move to Sirius satellite radio may be a barometer of the new entertainment medium's likelihood to gain mainstream acceptance. While the move is inarguably significant, satellite radio still faces stiff challenges — including the popularity of Apple's iPods and an upsurge in entertainment programming for mobile phones.
Stern and other celebrity enticements will help usher in significant growth for satellite radio, according to eMarketer, to 35.6 million American subscribers by 2010, up from 9.3 million in 2005.
However, it will take more than Stern to bring satellite radio to the mainstream. What is needed is compelling, exclusive programming, according to industry observers.
"If every single one of Howard Stern's listeners comes over, that's more than 10 million subscribers," Yankee Group senior analyst Mike Goodman told the E-Commerce Times. "If that's the only growth for Sirius, that's not a success. It's not Howard Stern radio, it's Sirius radio."
Howard's Heft
Still, Stern will undoubtedly be a significant factor in the growth of satellite radio. The hype leading up to his transition — combined with a boost from the holiday shopping season — will give Sirius more than 3.2 million subscribers by the end of the year, eMarketer indicated. The other major satellite player, XM, is expected to maintain its lead with more than five million subscribers, the firm said.
To measure the overall success of satellite radio by Stern's move would be an overstatement, agreed Goodman.
Still, the original content provided by such celebrities as Stern and Ellen Degeneres — as well as sports offerings from the National Football League — is key to differentiating satellite radio, he noted.
"It's this unique programming that sets them apart. It is the non-music programming, associated or built around celebrity DJs that the other guy doesn't have," Goodman said.
While the satellite radio operators are recognizing that people want the programming in their automobiles and on the go, they are also facing competition from on-demand and iPod/iTunes content, Goodman added.
Premium Payment
Given the investment in exclusive content deals, such as Stern's, satellite radio is poised for significant growth, Jupiter Research Vice President Michael Gartenberg told the E-Commerce Times.
As satellite radio players become more ubiquitous and add more channels, mainstream consumers will become more likely to embrace the medium, he added.
"All of that stuff will help drive the market forward," Gartenberg said.
Persuading radio listeners to pay when they have been used used to getting free content may be a challenge, but there appears to be an increasing willingness to do so, provided the programming cannot be had elsewhere, he noted.
Retaining the Edge
There is no doubt the Stern move will be significant for satellite radio, but it is questionable whether the radio personality's infamous edge will carry over to a medium that is not overseen by the Federal Communications Commission (FCC), pointed out Gartner Research Director Mike McGuire.
"It will be interesting to see if he can create that same level of tension that he had with the FCC," McGuire told the E-Commerce Times.
It is no given that Stern's huge terrestrial radio audience will follow him to satellite radio, where they will have to pay for devices and subscriptions, he added.
In addition, satellite radio will be facing competition from advances in traditional radio, McGuire noted, and from audio content delivered via mobile phones.
"The basic hurdle is showing that they have rich content offerings that you can't get elsewhere," he emphasized.