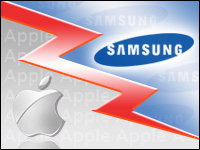 After years of legal wrangling over their mobile technology intellectual patent rights in courtrooms around the world, Apple and Samsung apparently are ready to call it a day.
Representatives of the companies are in negotiations to settle their legal differences out of court, the Korea Times reported, citing unnamed sources.
This is not the first time such a rumor has surfaced.
"I have heard those rumors before," Peter Toren, partner with Weisbrod Matteis & Copley, told the E-Commerce Times. "I have read about them in the papers before."
In fact, Judge Lucy Koh of the U.S. District Court for the Northern District of California on two occasions ordered Apple and Samsung executives to sit down and try to resolve their differences. Both times, the companies failed to reach an understanding.
Despite that history, or perhaps because of it, the rumors this time are probably true.
"I would guess they are open to it and maybe even seriously discussing it," Toren said.
Whether they are able to resolve their profound and deep-seated conflicts out of court remains to be seen.
"Think of all the issues they have litigated, " Toren said. "Resolving all of these matters in negotiations would be extremely difficult."
There is, for example, the matter of damages, which both companies strongly feel are owed to them. That was at the center of their latest courtroom clash.
Walking Away Victorious But Empty-Handed
A California jury recently awarded damages to both Apple and Samsung after each was found to have infringed the other's patents.
Neither company came away completely victorious; both had asked for far higher damages to be imposed on the other.
The damages issue aside, how could Apple and Samsung find common ground when they are competing for nothing less than control of the world's mobile market, with its insatiable desire for new and better products?
Both companies have maintained that the other attained its position in the market through theft of its intellectual property. How can they reach a resolution if their competitor's future victories in the market are presumed to be built on their stolen technology? How could they explain that acceptance to their shareholders?
A Negative Game
On the other hand, how can they justify the astronomical legal bills they will continue to incur if they remain on their current path?
Overall, the patent wars are a negative sum game for all players, Francis Petit, associate dean for executive programs at Fordham University, told the E-Commerce Times. The longer the conflict, the worse off both parties will be.
Nevertheless, the negotiations will be challenging, Petit conceded.
"As competitors in a noncollaborative landscape, both parties will not show their full deck, and there will be — in some form — an adversarial approach taken. This will certainly potentially add to the length of the negotiation," he said.
Apple might well have the heaviest burden in these talks, David Newman of Arnstein & Lehr told the E-Commerce Times.
"It will be difficult for Apple to find the right balance under a license agreement with Samsung that a) ends the litigation, and b) still prevents Samsung devices from having the look and feel of the Apple products," he said.
One solution might be for both companies to focus more on future product development, Newman suggested.
"Should Apple grant a license to Samsung on its patented features, Samsung may add, for example, rubber banding, quick links, and slide-to-unlock [technology]," he said. "However, Samsung has already designed around many of Apple's patented features, so the … next-generation Samsung devices are unlikely to be Apple-like."