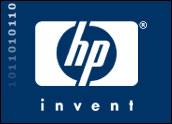 Leo Apotheker's short stint as CEO of tech giant HP came to an end Thursday as the board ousted the executive it appointed just one year ago and installed former eBay CEO Meg Whitman in his place.
From her first day in office, Whitman will have a lot on her plate. Once a clear tech leader, HP has struggled to keep up with competition, especially in the consumer device division. Troubles since Apotheker took over less than a year ago include a 50-percent dive share value, a dabble in an ill-fated consumer tablet, a push for an expensive Apothocary acquisition, and finally a perplexing August announcement that the company was flirting with spinning off its PC division and focusing on becoming an enterprise, software and services company.
Early indicators suggest that the company's direction will remain the same and Whitman attempt guide a transition to get HP back on track with its core products and services.
HP didn't respond to the E-Commerce Times' requests for comment by press time.
Whitman Not Necessarily Messiah
It was no secret the board and investors were frustrated and concerned about HP's continually falling stock value and what critics called a lack of leadership at the company.
"There were clear issues, and the issues were probably more pervasive than just Leo, but there was clearly a void in the operational leadership that had to be addressed one way or the other," Michael Holt, analyst at Morningstar, told the E-Commerce Times.
Questions remain as to whether Apotheker got his fair shake at managing the company after less than a year on the job, and whether Whitman can come to the rescue.
She famously took eBay from a 30-person startup to a giant 15,000 employee operation with US$8 billion in annual revenues.
"Whitman was successful with eBay because she was able to foster a highly invested community in its users, one where folks basically ran their own companies and are ranked by their peers. Good rankings translate into more sales, which translates into successful business and encourages entrepreneurship and responsibility," Shane Walker, consumer electronics research director for IMS Research, told the E-Commerce Times.
With HP trying to get back to basics with a focus on enterprise and software, though, it's difficult to ignore a disconnect between an e-commerce-oriented executive and a hardware-oriented one. Dragging an enormous company out of a hole amidst a fiercely competitive market and antsy investors is also a different story than building an enterprise from the ground up.
Still, Whitman has a record for insight into the consumer mind and talents in sales, and those skills could come in handy if she is able to set the company on a clear path during what will be a challenging transition.
"She needs to re-establish operation control. There have been too many visionaries and not enough operators at HP, and the next couple quarters are going to be really critical. She needs to come in and create a message that investors can understand and set some goals they can realize and meet," said Holt.
Firm decision making — even if it's not the decision investors are expecting — is critical as she establishes her position over the next couple weeks. There are top executives at HP who might be ready to flee. A strong, cohesive team is crucial if Whitman wants to ensure HP's success and keep her job longer than Apotheker did.
"I think she needs to decide tomorrow to keep the PC business, try her best to exit Autonomy, and ensure that top guys like Donatelli and Bradley stay. Then she needs to find her own replacement," Richard Kugele, analyst at Needham & Company, told the E-Commerce Times.
Stock Roller Coaster
Though HP's stock sprang upward earlier this week on rumors Apotheker may be ousted, it fell an initial 4 percent after the news was confirmed. This could reflect displeasure with the naming of Whitman to the top position; however, Wall Street was sinking across the board Thursday.
HP's stock will probably cool off from the initial shock, but until investors can see true results in the form of higher revenues, it's unlikely the stock will see a significant climb.
"The transition will definitely be a drawn-out and challenging project, especially their desire to transform to a hardware, enterprise company. That doesn't mean it's a bad strategy, but the problem hasn't been the vision for the company, it's been the end point. It's been getting there and not losing track of what their key assets are right now. She needs to get them to the end point," said Holt.