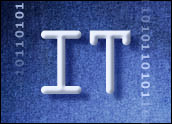 Part 1 of this two-part series on the tech job landscape points to some of the areas least affected by the glacier overrunning other sectors of the U.S. economy.
If history were a reliable guide, a job hunter would stay as far away from the telecom field as possible. Ten years ago, telecoms could not hire enough people to keep up with the demand. The industry was investing millions, if not billions, in telephony and Internet infrastructure. Then the dot-com bubble burst, and many telecom staffers went on the dole for a year or more. Oversaturated and saddled with many failed companies, the industry fell stagnant for years.
Yet today, IT head hunters who are fully aware of the sector's past performance say telecom — mobile telecom, that is — is a good place to weather the recession — especially for those with project management experience.
Demand for wireless telecom is still sky high. Consumers have not yet had their fill of fancy new phones, "so 3G engineers are very much in demand," Jack Williams, VP of national recruiting for Staffing Technologies, told the E-Commerce Times.
However, not just any 3G engineering credentials will do. Companies are looking for hands-on experience, Williams said. "There is no demand for managers of people, even in the mobile space. Companies are looking for management experience in projects instead."
A good recession-proof resume, he suggested, would include a lot of business experience in technical roles in the mobile space, with a good track record of getting projects to come in on time and on budget.
The Big Picture
This desire for candidates who can fill dual roles is evident in many other IT job positions. Even healthy IT companies are looking to get as much bang as possible from each new hire. The best way to reduce layoff risk is to deliver more than just one core job skill. If that additional job skill is business acumen, all the better.
It is no secret that companies that are filling seats are doing it very carefully, Gabriel Torok, CEO of PreEmptive Solutions, told the E-Commerce Times.
"The developers that have good technical skills but understand how what they do fits in the overall business are the ones that will be in demand," he said.
"When we interview candidates, we want to know they have the right technical skills, but we also want them to think like a line of business manager would," Torok continued. "We want them to know and understand how the applications they create are being used — and the value they provide to the end users."
It may sound simple, but marrying technical expertise with business savvy is not easy, he said. "The fact is, a lot of developers don't have that piece to bring to the table."
Industry-Specific Chops
People with technical and industry-specific expertise are even more rare, Mike Rubillo, founder of IT consultancy Catalyze, told the E-Commerce Times.
"One of the reasons we have been successful is that we hit many verticals — such as publishing, law firms and so on," he explained. "So maybe you have all of the necessary skills to be an excellent developer. A recession-proof developer, though, would also have working knowledge of, say, mortgage banking laws if he or she is working for a finance company."
Job applicants who have both a tech and legal background are "golden," said Craig Carpenter, general counsel and VP of marketing at Recommind, a provider of enterprise search and e-discovery solutions.
A legal background, though, doesn't necessarily mean a JD, he added. "You just have to demonstrate you understand the legal basis or rationale for certain documents, or what to look for in certain legal procedures."
For the right people with diversified skills, "there are multiple groups competing for same talent," said Carpenter. "It can become a feeding frenzy, even now. Consultants, law firms, software developers — all are hiring for people with diversified skillsets."
Recommind has 25 open positions right now, he added, which is a significant gap, considering it only has 100 employees.
"By the end of 2009 we hope to have 150 to 170 people on board," Carpenter said.
Go It Alone
Those with multifaceted talents might want to consider yet another option: self-employment.
"The IT world and job market is turning upside down, and my recommendation is — especially to folks in the industry for a long time — to look at self-employment and consulting," Nina Buik, president of the HP business technology community Connect, told the E-Commerce Times. "There are tons of opportunities for supporting legacy systems."
Indeed, a new presidential administration is expected to offer interesting opportunities for consultants — even one-person shops, Staffing Technologies' Williams said.
A new presidential administration means more government contracts for new projects — "and that means a lot of [enterprise resource planning] application work," he noted.
Whether you decide to go it alone or find a position with an established company, the ability to add value to any undertaking will be key to success, Rod Johnson, CEO of SpringSource, told the E-Commerce Times.
"The most recession-proof jobs are those that add the most value to the employer and can't be moved offshore," he observed. "This means understanding and caring about the business, and helping drive out costs. This is not a good economy for the pure geek who doesn't care from where his or her paycheck comes."