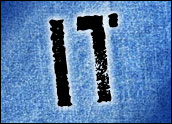 High-tech job seekers should take heart. Despite the daily onslaught of grim economic news, the need for skilled information technology staff remains stable, according to the Robert Half Technology IT Hiring Index and Skills Report, released earlier this month.
Twelve percent of chief information officers polled in the survey said they planned to expand their IT departments in the first quarter of 2009; 4 percent, by contrast, expected to make staff cutbacks. That net 8 percent hiring increase remains unchanged from the fourth quarter.
Still, by every measure, the economic landscape is challenging right now — even for an advanced programmer with 10 years of project management experience in 3G networks. With that in mind, job seekers would do well to focus on the areas that are not just surviving, but thriving.
Open Source
Once the domain of quirky developers with a fierce sense of independence, open source has become a keen interest of many companies, Matt Asay, Alfresco Software's VP of business development and general manager of the Americas, told the E-Commerce Times.
"In a recession, headcount looks like a cost center, but open source can turn employees into profit centers — or, at worst, into less costly cost centers," he said.
"For example, let's say an enterprise needs [an enterprise content management] system, perhaps for outsourcing documentation or to build a new catalog system — or perhaps for a workflow system around approval of executive documents. Traditional IT would invite vendors to do a dog-and-pony show," Asay explained, "ultimately culminating in a purchase of software licenses and services to make the licenses useful to the enterprise." The IT staffer is then mostly responsible for coordinating others' efforts, and the associated expenses.
An open source savvy IT person, by contrast, would download an open source ECM solution and tweak it to save the company license and services fees — "and the risk that the software wouldn't work as advertised," said Asay.
IT continues to be fertile ground, agreed Mike Harris, staffing manager of Access, an open source mobile platform provider. The company is actively hiring developers at the moment.
"We cover a number of different areas within the mobile industry — and because we cover such a broad spectrum, we steadily hire," Harris told the E-Commerce Times. "One area might slow down, for example, but another picks up."
Right now, he said, one product area that is rapidly growing is a back-end infrastructure platform Access is developing for networking companies that want to compete in server and router space.
As it happens, Access is at the crosshairs of two active IT hiring trends: open source and mobile.
Wireless mobility is very hot now — the number of devices continues to expand exponentially, Dave Barbato, president and CEO of Talent Retriever, told the E-Commerce Times.
The demand for talent to build applications for mobile platforms is huge right now, he commented. Also, "people who have experience extending or managing mobile enterprise [platforms] like RIM BlackBerry enterprise and open source platforms like Google Android are very much in demand."
Interaction Tech
There is a lot of demand right now for people versed in interaction technology, Mike Rubillo, founder of IT consultancy Catalyze, told the E-Commerce Times.
Interaction, for the uninitiated, refers to how humans interact with machines or data. For the last few decades, the mouse was the primary computer interaction tool.
"Now, though, the computing industry is coming out with novel ways to communicate with machines," Rubillo said, pointing to voice recognition and multi-touch screens.
Data interaction is also an active space right now.
"Typically, people view data by charts, graphs, tables, columns, etc.," said Rubillo. "Now, researchers are applying geospatial representations to these concepts. Portals, for instance, have been the largest and most profound change, allowing users to integrate data from many different sources."
Understanding What You Have
Demand for IT business analysis is also on the rise right now, according to Rubillo, driven by a couple of different factors. Of particular importance in these recessionary times is the need for analysis that can wring out the most efficiency from a software application.
"Companies are increasingly aware of understanding the real world implications of an IT investment," said Rubillo. "A new software application, for instance, can result in bottlenecks in the supply chain, or a need for new resources — or the ability to cut back on others. Companies want to get ahead of these developments as they implement their new IT investments."
Companies are also looking for untapped savings from pre-existing systems, he added.
Renaissance Employee
In the current economic climate, much, of course, depends on the specific vertical, Gabriel Torok, CEO of Preemptive Solutions, told the E-Commerce Times, "but some generalities hold true. … Certainly, people who understand cloud-based applications are going to be in demand. So are people that understand mobile, as well as people that understand the current programming paradigms –.NET and Java — along with parallel architectures such as F Sharp."
Companies are also looking for people who know how to leverage technology that other developers have built, Torok added.
"People who understand how to take advantage of existing infrastructure and can glue applications together are valuable," he explained, "because they can get things done quicker and more cost-effectively."
It almost goes without saying that even if a company is flush enough to be hiring, it is still likely worried about the economy.