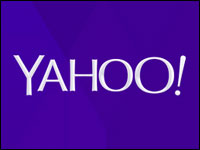 Yahoo is in advanced talks with video producers to launch its own online video channel this year, a product meant to rival Google's YouTube, according to Ad Age, which cited unnamed sources briefed on the company's plans.
The news has intrigued the online video and advertising industry because it would introduce some very welcome competition into this channel, owned largely — but not completely — by Google.
Yahoo reportedly hopes that generous revenue-sharing arrangements will attract producers and content creators to try out its new platform. YouTube takes a 45 percent cut.
Yahoo will offer the option of a fixed ad rate that will be 50-100 percent higher than YouTube's average net ad rate, according to Ad Age.
Winning Over the Masses
While these numbers may pique the interest of producers, Yahoo will be hard-pressed to trump Google's ownership of this market, Lance Strate, professor of communications and media studies at Fordham University, told the E-Commerce Times.
"The name YouTube is practically synonymous with user-generated online video, and it will be very difficult for Yahoo to make a dent in Google's dominance of this sector," he told the E-Commerce Times.
"The bottom line is that if you want your video to viewed by the largest possible audience, you'll upload it to YouTube. No one comes close to the number of views, viewers, subscribers and uploads that YouTube has, and even if everyone stopped providing YouTube with new material today — a highly unlikely scenario — it would take a very long time for Yahoo to come close to the enormous archive of videos that YouTube has amassed over the past decade."
The hill Yahoo proposes to climb is indeed steep, said Warp 9 CEO Andrew Van Noy, who suggested that Yahoo get a little more imaginative as it tries to face off against Google.
"Assuming the rumors are true, I have a difficult time imagining any video platform posing an immediate threat to YouTube," he told the E-Commerce Times. "It's going to need to make concessions in order to challenge one of Google's flagship products."
In addition to better ad rates, Yahoo could offer advertisers analytics or partnership opportunities with major media publishers, Van Noy suggested.
"Another idea could include cutting down on the length of ads, which many YouTube users often complain about," he said.
The Real Problem With Scale
Yahoo had better expect to post a loss as it moves into this space, Guido Lang, assistant professor of computer information systems at Quinnipiac University, told the E-Commerce Times.
It took Google about five years to turn a profit on YouTube, he noted — and that followed experimentation with a number of different videos ads, such as pre- and post-roll ads, as well as YouTube channels and video-editing features.
"Google's experience has shown that it is extremely difficult to monetize online video. You need scale — both in terms of content and in terms of audience — to make it work," said Lang. "I'm not sure that Yahoo will be able to bring that kind of scale to the table."
Some Inroads
Yahoo's plan may not be completely hopeless.
There are alternatives to YouTube, and a significant number of individuals have grown dissatisfied with YouTube over the past several years, Fordham's Strate pointed out.
"YouTube has addressed some of the grievances by lifting restrictions on the length of amateur videos, but many serious video creators have migrated to Vimeo and Blip.tv to obtain a better quality of service," he said.
Still, "one of the main complaints about YouTube is the increasing presence of advertising," noted Strate, "and Yahoo does not appear to be considering purchasing one of the YouTube alternatives or providing an ad-free environment."