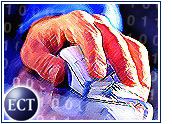 There are two ways to read the news that just four Web properties — Yahoo! (Nasdaq: YHOO), America Online (NYSE: AOL), Microsoft (Nasdaq: MSFT) and Napster — account for half of all the surfing time in the U.S.
One school of thought sees the consolidation as a dangerous trend, one that threatens to make the Internet a homogenous, brand-name-riddled commercial strip straight out of one of the nation's anonymous suburbs. Those in this camp blame big business for bulldozing the mom-and-pop sites that once were a much more important presence online.
But that view ignores a fundamental fact underlying the data: People are free to go wherever they'd like online. The biggest portals have won their audience fair and square. Maybe the message is that people like the familiar feel of those suburbs just as much online as off.
It's a message that e-commerce should heed.
Freedom Reigns
The Internet hasn't stopped growing, of course. There are more sites being added to the Web each day, expanding the online universe in every conceivable direction.
It's just that people are spending more and more of their time clicking around the same neighborhood. Even with 2.1 billion (give or take a few million) Web sites, people feel most comfortable in the confines of a half dozen.
Napster, of course, is a case unto itself, but how do the other Web giants control so much surfing time? For one thing, of course, they have a vast array of offerings, from content to shopping to instant messaging and the like.
Easy Does It
Yahoo!, AOL and Microsoft have something else in common. They are a snap to use. There is very little brainwork involved in navigating around, say, Yahoo!. Everything has a place and a label that is clear and for the most part self-explanatory. It gets even easier when you return.
There was a time in all of our online evolutions when the new and exciting held the most allure by far. We were forever in search of something different, something fresh. The Internet felt like a frontier that we alone were exploring.
It still is a frontier, but many of us have wearied of the exploration. Get three or four years of Web experience under your belt and suddenly you become as much a creature of habit online as anywhere else.
Looking for Daylight
The bottom line is that the Internet should be a tool to improve our lives. Time spent searching around for a bit of information or a product is not time used productively. We might as well be idling in traffic.
That's what e-commerce needs to understand. Smart e-tailers already know that their audiences are coming at them from AOL, Yahoo! and Microsoft, but once the surfers are brought to an e-tail site, keeping them there seems to be another trick altogether.
Too many e-commerce sites still present visitors with riddles in terms of their layout and design. Site-specific search engines too often don't work, or return hundreds of hits. All those hits might have seemed like a bounty in our exploration phase, but in the practical age, they are a waste of time.
Thieves in the Night
This isn't a call for even more imitation and homogenization on the Web. There is already enough of that going on. But a site can still be unique and easy to use. It can be different and logical all at once.
The sites that control the Web do so for a lot of reasons. But the fact is they are in control. It would be a good idea to learn from them. And, if necessary, to steal their ideas, and their audiences, one set of eyeballs at a time.
What do you think? Let's talk about it.

---
Note:
The opinions expressed by our columnists are their own and do not necessarily reflect the views of the E-Commerce Times or its management.
---