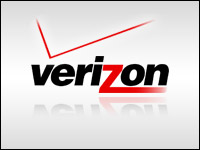 After a hornet's nest was stirred up earlier this week over the premature termination of some Chromebook Pixel users' free data plans, Verizon apparently has begun trying to make amends.
"A very small number of Chromebook Pixel customers may have had a promo end prematurely," Verizon spokesperson Debra Lewis told the E-Commerce Times. "We apologize for this and will work with these customers to address the situation shortly."
It's not yet clear what form that redress will take, and Lewis didn't respond by press time to our follow-up inquiry. Meanwhile, Chromebook Pixel maker Google already has offered a conciliatory move of its own attempt to make the situation right.
"While this particular issue is outside of our control, we appreciate that this issue has inconvenienced some of our users," said Google in a statement provided to the E-Commerce Times by Chelsea Maughan. "We are offering gift cards to affected customers."
Google reportedly offered a US$150 prepaid Visa gift card to Chromebook Pixel owners affected by the situation, which could be used toward the purchase of mobile broadband access or anything else.
A Legal Investigation
The furor arose when tech journalist and Chromebook Pixel owner JR Raphael earlier this week published an account of his discovery that the two years' worth of free Verizon mobile data he had been promised with the purchase of his device had been terminated early.
The LTE model of the Pixel was advertised in April 2013 as coming with a free two-year mobile broadband plan from Verizon — 100 MB per month, with the option to purchase more. However, Verizon appeared to have pulled the plug this past April, after just one year.
The WiFi-only Chromebook Pixel was priced at US$1,299, and the LTE version cost an extra $150.
The point wasn't the size of the plan — 100 MB per month isn't actually very much, after all — but rather the fact that Verizon had reneged on the offer, Raphael wrote.
Law firm Block & Leviton launched an investigation soon after the discovery to determine whether Verizon or Google had violated any state consumer protection laws or breached any contractual commitments to its customers.
'A Great Outcome'
Although Verizon's reassurance is still only minimal — there's no telling yet what it might offer consumers as a solution to the problem — Block & Leviton doesn't plan to take any further action at this point.
"I think it does look to be a resolution," Joel Fleming, an attorney at Block & Leviton, told the E-Commerce Times. "It's a great outcome for consumers. We're gratified that Google and Verizon did the right thing, even if it did take a bit of a push."
While it won't be pursuing any litigation at this point, the firm will continue to monitor Verizon's response to make sure it follows through, Fleming added. "We'll be prepared to take action again if necessary."
Raphael posted an update of his own on Tuesday afternoon including the responses from both Google and Verizon.
'Both Companies Were Being Hurt'
"I am happy to see Verizon and Google settle their differences before they caused irreparable harm to their brands," telecom industry analyst Jeff Kagan told the E-Commerce Times.
"We don't know where the fault lies on this one, but both companies were being hurt," he added. "I guess you'd have to go back to the original agreement and see what the stipulation says."
Either way, "in a competitive industry you don't want to walk around with egg on your face, and that's what both Verizon and Google have been dealing with on this," Kagan said. "Companies must realize it is more important for them to keep their customers happy than it is to be right."