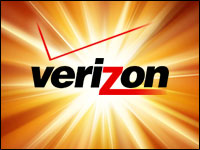 Though early purchasers of the LTE model of Google's Chromebook Pixel were promised two years of limited data, it appears Verizon has reneged on those assurances.
The WiFi-only Pixel cost US$1,299 while the LTE model set back consumers an extra $150. Those who bought the system through the Google Play Store when it went on sale last April were offered 100 MB of Verizon data every month at no additional cost. That free data offer would be good for two years, and consumers had the opportunity to add more data to their plans on an ad-hoc basis.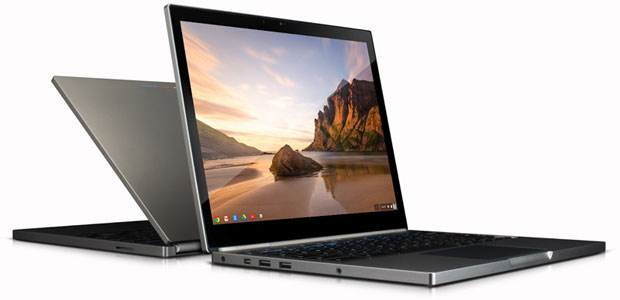 The Chromebook Pixel
However, as of this April, some Chromebook Pixel owners no longer had access to the data included in the deal. While they could still buy data for their machines, the 100 MB of free monthly data vanished, according to JR Raphael, a journalist and Pixel owner.
Good for a Year
Verizon reportedly is telling customers that the free data offer was good for only one year rather than two, and that's why users no longer had their limited Internet access. A customer service supervisor said he was not aware of any two-year promise — even though Raphael pointed to documentation stating otherwise — and that he was unable to do anything to resolve the matter. Google Play support agents had no answers for Raphael either.
"This Pixel LTE is currently not eligible for any free Verizon data plans," reads a note on the product page for the Chromebook Pixel LTE on the Google Play Store. However, archived versions of the page show the data promise was for two years, while a Google press statement indicates the offer was good for three years.
Reports suggest that the decision was entirely Verizon's.
Verizon did not respond to our request to comment for this story.
"While this particular issue is outside of our control, we appreciate that this issue has inconvenienced some of our users," a Google spokesperson told the E-Commerce Times. "We are offering gift cards to affected customers."
Sweeten the Deal
Other manufacturers have partnered with wireless carriers to offer a limited amount of free data for tablets. For instance, T-Mobile has offered purchasers of the Apple iPad Air 200 MB of free data each month. While neither Verizon's nor T-Mobile's data plans are likely enough to meet a typical user's needs for an entire month, they sweeten the deal and offer Internet access for dealing with quick matters.
Verizon's decision to end the plan after one year has caused consternation among consumers. One law firm, Block & Leviton, is investigating both Verizon and Google for misleading advertisements and breach of contract. The firm hopes to establish, among other things, whether the companies violated any state consumer protection laws or breached any contractual commitments to customers.
"It sounds like this is a problem Verizon has known about at least since April, based on the reports that we've seen so far," said Joel Fleming, an attorney at Block & Leviton.
"It's clearly something they've had the opportunity to fix, that they've the opportunity to do the right thing, and they've chosen not to do that. We're in the process of reaching out to people who've seen this to see how widespread the problem is," he told the E-Commerce Times.
"So far, based on what we're seeing, it looks like this is a uniform decision Verizon has made, so I think this is something where we would be looking to move forward with a class action," said Fleming, "if we can find the right person to act as a lead plaintiff."
'PR Bomb'
Meanwhile, Verizon or Google may pay a price for the matter in another arena: public relations.
"This is hurting them both through bad PR," said telecom analyst Jeff Kagan.
"Even though 100 MB isn't a big deal, it's costing them more than it was ever worth to begin with," he told the E-Commerce Times.
"PR is so important, because it's got to do with what people think about a company, what people think about a product, what people think about a partnership," Kagan said. "If they think good thoughts, good things happen: They buy. If they think bad thoughts, bad things happen: They walk away. That's why you've got to be so careful to get everything right. Otherwise, it'll become a PR nuclear bomb."