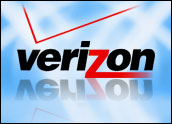 Verizon Wireless has picked Alcatel-Lucent and Ericsson as its main contractors in its planned deployment of its forthcoming Long Term Evolution network.
LTE, reputed to be so fast that users can download a song in mere seconds, is considered the next industry benchmark for carriers to meet. Verizon's project — which it outlined at the industry trade show GSMA Mobile World Congress, currently ongoing in Barcelona, Spain — is the largest LTE commitment to date.
Alcatel-Lucent and Ericsson will build the underlying infrastructure for delivery in 2010 — making Verizon Wireless the first wireless company to offer commercial LTE-based service in the United States, assuming it meets the deadline.
Verizon Wireless was not able to return a call to the E-Commerce Times in time for publication.
Good Choice
Verizon's partner selections are being greeted with approval, if not surprise, Ryan Reith, an analyst with IDC, told the E-Commerce Times.
Committing to 2010 was an ambitious move — and could potentially backfire on Verizon Wireless if it does not deliver, he said.
There is no indication that Verizon Wireless will miss the deadline — it never has thus far, he added. "However, picking these two companies will help ensure that they don't disappoint users, and it will keep [Verizon] ahead of the industry curve."
While LTE may now seem both cutting-edge and far-off to many consumers, people will beexpecting it by 2010, Scott Testa, a professor of marketing at St. Joseph's University, told the E-Commerce Times.
"Consumers are asking for greater and greater speeds when it comes to wireless. Verizon Wireless will get points for being the first to offer this," he said.
Other Partners
Verizon selected Starent Networks as a packet core vendor.
Also participating is Nokia Siemens Networks, which, along with Alcatel-Lucent, will be a supplier for the IP Multi-Media Subsystem (IMS) network. This technology enables multimedia applications regardless of access. It will play a key role in Verizon's services infrastructure when it offers converged applications and services on its wireless and landline broadband networks.
During the past year, Verizon Wireless and Vodafone have been using existing spectrum to field-test LTE networks in Minneapolis; Columbus, Ohio; Northern New Jersey; Budapest, Hungary; Dusseldorf, Germany; and Madrid. The field trials yieled download rates of 50 Mbps to 60 Mbps peak speeds, though Verizon noted that actual average download results will not be determined until the commercial launch of the new Verizon Wireless LTE network.
Besides faster Internet access, LTE should deliver better-quality video services and easier-to-use mobile applications. For instance, a wide-area wireless LTE network should be able to connect consumer electronics devices and machines to each other.
Verizon is planning to deploy the LTE network beyond its current coverage areas, so service in some rural areas not currently served by wireless broadband is also possible.
Verizon is launching an innovation center in Waltham, Mass., where it will develop "nontraditional" products for use on LTE networks. This investment is in keeping with Verizon's overall shift away from its traditional landline business model, noted Testa.
"Increasingly, they are pouring money into broadband and wireless," he said, pointing to the company's FiOS fiber network and other such initiatives.
"They know which way consumer tastes are going. There are growing numbers of people that don't even have a landline anymore," Testa observed.
Indeed, Verizon invested US$17 billion in building out these networks in 2008.