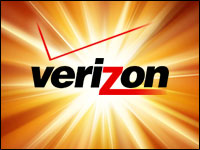 Verizon wants complete control of its joint Verizon Wireless division with Vodafone, so it is reportedly considering a merger of the two companies or a buyout.
Vodafone currently holds a 45 percent stake in the wireless venture, estimated to be worth about US$115 billion. The two have discussed a merger as recently as December, according to published reports. The talks came to a standstill when neither side could agree on leadership details, such as a location for company headquarters.
A Verizon buyout remains an option. If so, it could be one of the largest corporate takeovers, with Verizon's market value around $130 billion and Vodafone's at $120 billion.
A potential deal would give Verizon more control over its expanding wireless division. Vodafone is reportedly interested in using the buyout cash for European acquisitions.
Neither company has confirmed the reports, and there are no formal talks underway.
Vodafone's share prices jumped more than 5 percent before Tuesday's close and continued its rise going into Wednesday afternoon, trading around $27. Verizon's stock also got a small bump following the report, increasing about 1.2 percent, but the company's stock was trading slightly down, around $47.38, going into Wednesday afternoon.
Neither Verizon nor Vodafone responded to our request to comment for the story.
Problems in the Relationship
It's no surprise that both Vodafone and Verizon would want to explore options for changing their relationship, said Rob Enderle, principal analyst at Enderle Group. While global partnerships might look good on paper, there is often too much going on beneath the surface for the relationships to be truly mutually beneficial.
"Everything from differing goals to differing cultures stands in the way of creating real synergy and showcasing a sustaining advantage to the deal," he told the E-Commerce Times. "As a single entity with combined leadership, the goals can be forced to align. But you often have to wonder that if a partnership isn't working, whether that is showcasing that it was a bad idea in the first place."
Making Wireless a Priority
It's probably not the possibility of ending global spats that is making Vodafone an attractive target for Verizon, said Jonathan Chaplin, director of equity research at Credit Suisse. Verizon understands that it needs to continue expanding its wireless network, and paying for more control of Vodafone might be one of the easiest ways it can do that.
"We expect Vodafone to generate close to 70 percent of its earnings from Verizon Wireless over the next few years," he told the E-Commerce Times. "This has increased from just 40 percent in 2010. We believe this shift in mix is one of the factors that make a Verizon acquisition of all of Vodafone more likely now than in the past."
Investing in a growing wireless network isn't just a necessity in a landscape increasingly full of data-intensive smartphones and tablets, said Enderle. It's also critical if Verizon wants to remain a top competitor against its rapidly growing rivals worldwide.
"Verizon ends up with a larger and more powerful company, giving them potential increased economies of scale when making equipment purchases, in competing with an ever larger AT&T, and driving international initiatives," he said.
That doesn't come without its challenges, though. If the company goes forward with a new relationship with Vodafone, Enderle emphasized it needs to be sure to execute a merger or buyout that doesn't distract it from its fiercely competitive U.S.-based operations.
"There would likely be some more competitive international calling programs initially, and while the merger is being executed both companies will appear more distracted and less competitive," he noted. "Big mergers are very difficult to pull off. But keeping pace with a competitor can be a huge driver."