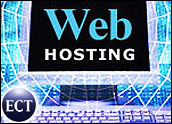 At the height of the e-commerce craze, when hundreds of new businesses were going online every week, startups typically overbought Web hosting services. As a result, they often found themselves facing hefty bills for unused server space and unneeded features. However, in today's changed e-commerce environment, companies are concerned about achieving ROI, not adding as many bells and whistles as possible.
That is why companies seeking a Web hosting provider should determine a specific strategy before shopping around, Boston Consulting Group vice president David Ritter told the E-Commerce Times.
"If you just start talking to hosting providers right away without examining the business perspective of e-commerce, you are not going to be focusing on the right things," Ritter said. "You need a clear notion of what you want to accomplish on the Web."
Reverse-Engineering the Buying Process
For starters, companies should develop a list of requirements and specifications. According to Ritter, some questions to ask internally before approaching a Web hosting provider might include:
How many visits are expected each day?
How many products will be sold on the site?
What kind of sales volume is expected?
What kinds of payments should be supported?

After answering these questions, startups should examine their capabilities to determine which elements of the e-commerce equation can be handled in-house. The remaining pieces will be the job of the hosting company.
One Size Does Not Fit All
While this reverse-engineering approach may seem simplistic, it likely will pay off once the search for a hosting provider begins. Thousands of providers, big and small, offer everything from discounted basic hosting to full-service storefront e-commerce. If a company does not know exactly what its needs are, it is all too easy to be enticed into buying an overpowered hosting package.
"Look for a hosting provider that specializes in your kind of business, size of business, and that is complementary to you in terms of skills," Ritter said. "Most importantly, look for someone who will be a business partner, not just a provider."
It may even be a good idea to examine potential vendors' financial statements. Because a large number of hosting companies have failed in the last two years, the remaining players often are willing to go to great lengths to prove their stability to potential customers.
Playing the Market – Permanently
Sometimes a deal may seem too good to pass up. Most of the major players in the hosting business bundle services, hoping to attract customers with extra benefits and packaged pricing. However, seemingly great deals can come with long strings attached.
"Avoid getting locked in to a long-term agreement," Ritter said. "You don't want to sign a five-year contract, especially since a lot of hosting companies won't be around in five years. Try going month-to-month. They may be reluctant to let you do that, but it will give you the greatest flexibility."
John Lee, director of marketing at Hostway, agreed on the importance of flexibility, because companies going online for the first time rarely know what to expect in terms of hits, sales and other key metrics. "You have to find a company that can give you flexibility, not only in terms of features today, but next month and next year," he told the E-Commerce Times. "Sometimes an e-business can take off very quickly. E-commerce calls for changes on a monthly or even weekly basis."
He noted that Hostway does not force customers to sign long-term agreements, so customers can upgrade their hosting plan in real-time on an as-needed basis.
Gotta Have It
Experts and hosting companies agree that some features are must-haves for e-commerce. First and foremost is a solid core infrastructure, according to Lew Moorman, vice president of strategy at Rackspace Managed Hosting. This includes data centers with redundancies, monitoring systems and 24×7 support. Buyers should ask hosting firms about the process they use to handle technical support issues, as well as how long it typically takes them to respond to customers, he said.
"We talk to our customers on average once a week," Moorman told the E-Commerce Times. "Someone might call with a problem and need help troubleshooting it. A good company will do that on the spot. A bad one will only have two guys who can handle your problem, and they might be queued up for days."
Next come service-level agreements (SLAs), which offer certain guarantees about uptime.
"Look at service-level agreements from both a legal and a technical standpoint," Ritter said. "Make sure you know what their liabilities are and what you are protected from. Ask for the company's uptime record. If they won't give it to you, move on."
If You Build It…
The newest addition to the list of must-have hosting features is a selection of marketing tools, such as search engine optimization, e-mail marketing, newsletters and online couponing. Indeed, most large hosting firms now offer marketing packages, both as discrete components and in bundles.
"Small and mid-sized businesses really want much more out of a Web site than they did a few years ago," Tiffani Bova, vice president of sales and channel marketing at Web hosting provider Interland, told the E-Commerce Times. "The Web site has to be a complement to their sales force.
"Marketing your Web site is as key as building it," she said. "If you don't promote your own business online, it's very difficult for people to find you among many needles in the haystack."
Save Your Money
However, there are some pitfalls to beware of. Like all other businesses, hosting companies' ultimate goal is to generate revenue, so they may try to oversell unneeded services. One area of frequent overbuying is statistics packages, which provide site owners with data about visitors, page views and other vital information.
"Start with something basic and see if you can even digest all of the information it produces," Lee said. "Don't start off with some $400 stat package you are not going to use. First choose the standard option, which is often included in your hosting package. Operate your store for a couple of months and then see if you need more."
Moorman made the same suggestion for servers, firewalls and other features.
"I would say to start very small," he said. "Just make sure that your hosting company can grow when you need to."