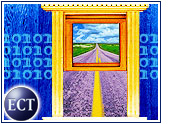 The world's most-trafficked Web site said Monday that it willbegin offering Web hosting packages aimed at small businesses.
For between US$11.95 and $39.95 per month, small businesses will receive10 to 35 e-mail accounts, 50 to 350 megabytes of storage and 20 to 35 gigabytes of data transfer. The two top packages also will offer a round-the-clock, toll-free help line.
Small businesses also will be able to take advantage of domain name registration, Yahoo! Mail for business, and the ability to incorporate the company's e-commerce features and be promoted on Yahoo.The packages also include design and authoring tools needed to build a Web site, plus the ability to include PHP scripting and MySQL databases.
Rich Riley, vice president and general manager of Yahoo! Small Business, told the E-Commerce Times that the company's goal is to provide access to e-commerce, promotion and distribution opportunities for small businesses.
"Historically, the landscape has been really confusing in terms of working with multiple vendors," he said. "Small businesses are very busy people, and we want to make getting online much easier."
Small Biz Is Big Biz
In the wake of a widespread online advertising slump, Yahoo! has moved toward more fee-based services, particularly for its small business customers.
Riley noted that Web hosting for small businesses is an extension of the services Yahoo! has offered for the past five years, and that the market, particularly for businesses with fewer than 20 employees, could be worth billions. According to the Yankee Group, the U.S. small and medium business shared-hosting market will be worth $1.3 billion in 2003.
"It's becoming an increasing focus for Yahoo," said Riley. "But that's primarily because we see this billion-dollar-plus market with no clear leader, and we think we can become the leader."
Until now, the company has been offering Web hosting via its GeoCities and Broadcast.com properties. But in today's announcement, Yahoo said it will offer its Broadcast.com customers the opportunity to migrate to Small Business Web Hosting early next year.
Very Small Businesses Targeted
One advantage Yahoo! has over its rivals is brand recognition, according to Helen Chan, senior analyst for small and medium business technologies at the Yankee Group, particularly in the segment she called "very small businesses" of between two and 19 employees.
"They tend to go with what they know. So branding is very important to them," Chan told the E-Commerce Times. She estimated that a number of very small business owners use consumer-oriented services, such as AOL, as their ISP and Web site host.
Chan also noted that another factor separating Yahoo! from its competitors is that hosting providers traditionally have focused on the "tech" specifics of what their hosting solutions offered. Although she admitted that hosting firms have improved in the recent year, Yahoo's draw is that it uses terminology that small business owners can understand.