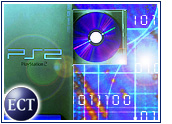 In a holiday shopping season that was strong across the board for e-commerce but relatively weak for offline retailers, video gaming got a turbo-powered boost. Leading console maker Sony sold 8.5 million PlayStation2 units worldwide, up 24 percent compared with the 2001 holiday period. In North America, the surge was even more pronounced: Sony sold 4 million consoles in this region alone, 42 percent more than in 2001.
European sales gained 27 percent to 3.4 million machines, while sales in Japan fell 27 percent to 940,000. PlayStation2 has been available in the Japanese market for nearly three years, and Sony has said it has nearly reached the saturation point there.
Holidays Exceeded Expectations
Sony Computer Entertainment America, a wholly owned subsidiary of Sony, said the holiday results exceeded the company's expectations, even in a weak economy. Jack Tretton, executive vice president of Sony Computer Entertainment America, attributed the high sales numbers to the availability of solid, popular games.
Yankee Group analyst Mike Goodman agreed, telling the E-Commerce Times that such games as Harry Potter, Lord of the Rings and Grand Theft Auto propelled PlayStation2 sales during the 2002 holiday shopping season.
"You're in a period now where, to a large extent, games sell consoles," he said of the US$10 billion video game market.
A console price cut last spring also likely helped Sony, according to Goodman, as PlayStation2 console prices fell from $299 to $199. Retailers also began bundling games with the console to compete against Microsoft, which sells its Xbox with games included.
Continued Growth for 2003
Goodman noted that the holiday season appears to have been strong for all video game console sellers, even as Microsoft continued its battle to win the number two slot from Nintendo. And growth is expected to continue in 2003.
The Yankee Group has estimated that the installed base of gaming consoles will grow 4 percent in 2003, from 48 million to 50 million units. A high replacement rate will fuel that increase, according to the research firm.
Second-generation consoles, including PlayStation2, Gamecube and Xbox, currently make up nearly 70 percent of the market, Goodman noted. "I can't think of any other product category where replacement happens that quickly," he said.
Online Success
Sony also noted that its online gaming site has been wildly successful so far. According to the company, more than 200,000 gamers spent time on the site between Christmas Eve and New Year's Day, logging more than 1 million hours of game time.
The company also noted that sales of its network adapter, which enable the PlayStation2 to interact with an Ethernet or modem, had exceeded 400,000 units as of December 30th, surpassing the company's five-month projection.